Get some cake decorating ideas for easy and great looking cake borders.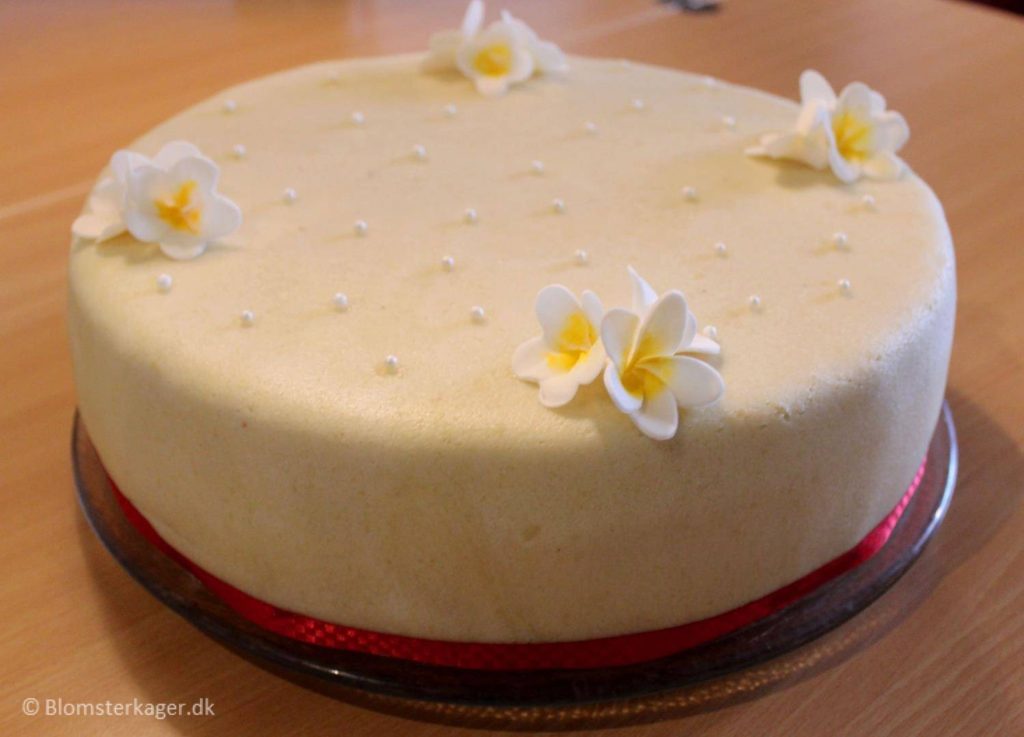 Idea #1 – Cake border made from a silk ribbon
If you are in a bit of a hurry, you can decorate the border of the cake with a  silk ribbon which is attached with edible glue. This is a quick and super easy way to decorate the border.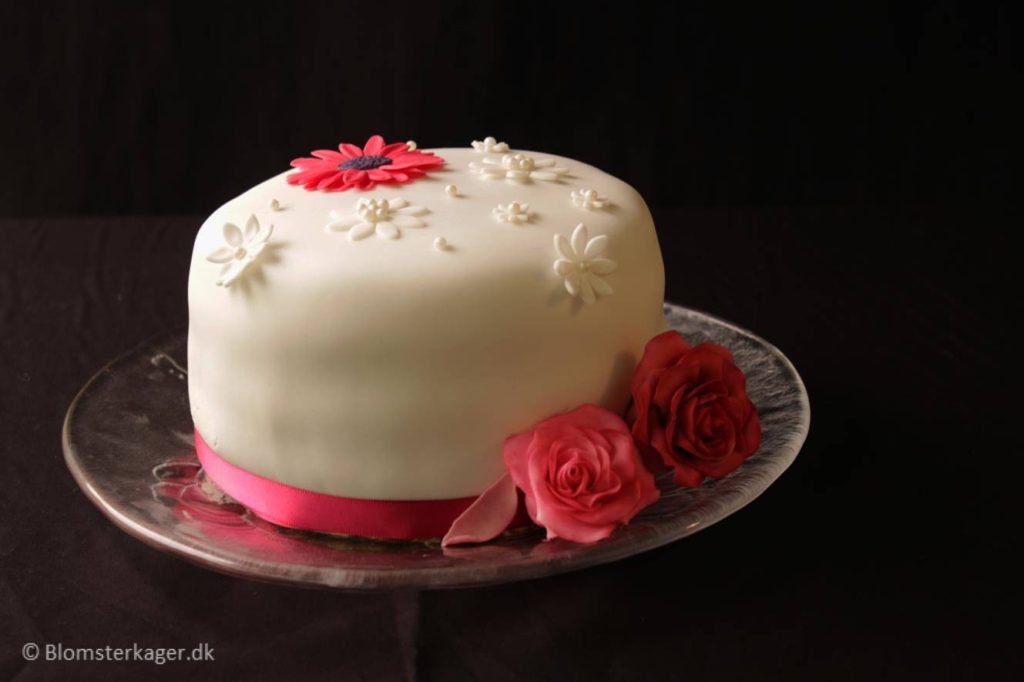 You just have to remove the ribbon before you cut the cake. Tip: Make sure not to use too much edible glue or it will start to seep through the ribbon, if this happens, I place an additional silk ribbon on top of the first one to cover it 😉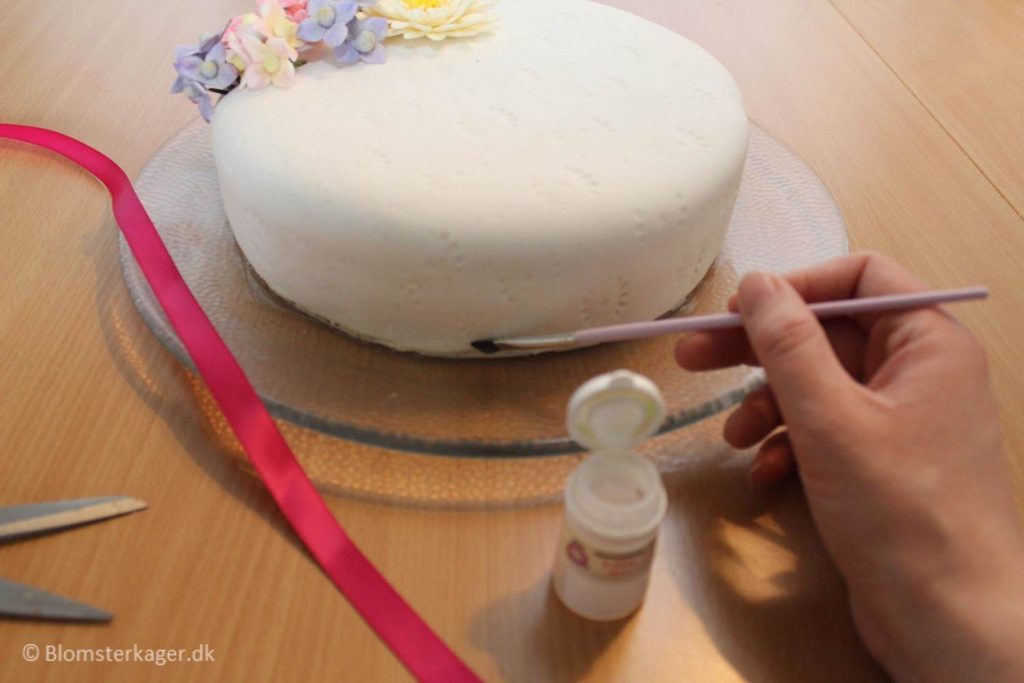 Another option is to use water. Start by soaking the ribbon. Then, take it out of the water and hold it between two fingers and pull it through to remove any excess water. It should only be damp. Now, it is simple to attach it to the fondant.
Idea #2 – Cake border made from fondant pearls
You can also make a pearl border from fondant pearls. I like to use pearl borders for wedding cakes. It makes them look elegant, like this cake I made for my sisters wedding.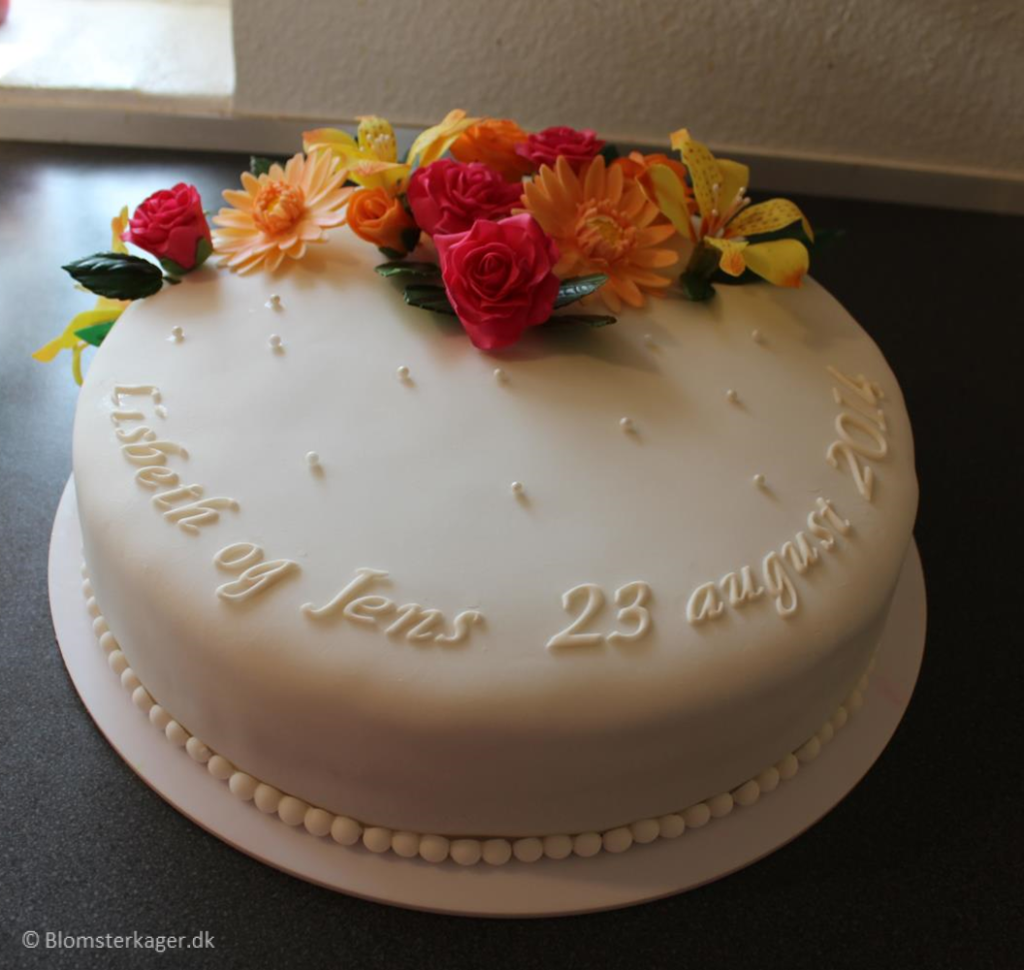 I use a pearl border silicone mold. I have made a tutorial which explains how you can make a pearl border.
Idea #3 – Border made from sugar lace / cake lace
I like to use cake lace on my cakes. I made this cake for a little girl who loves Disney prinsesses. The border is made with cake lace. I have used a mat with a leaf pattern.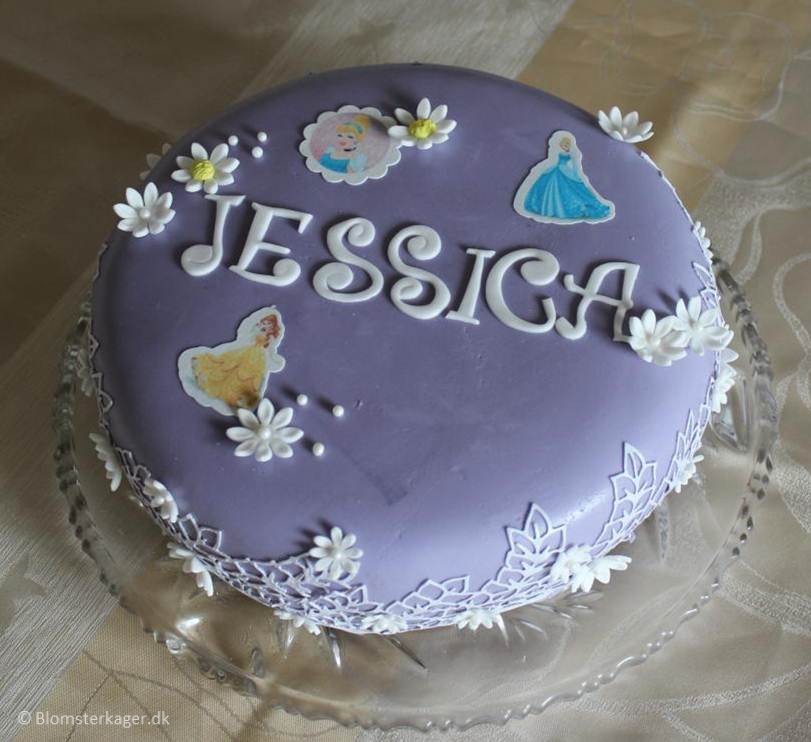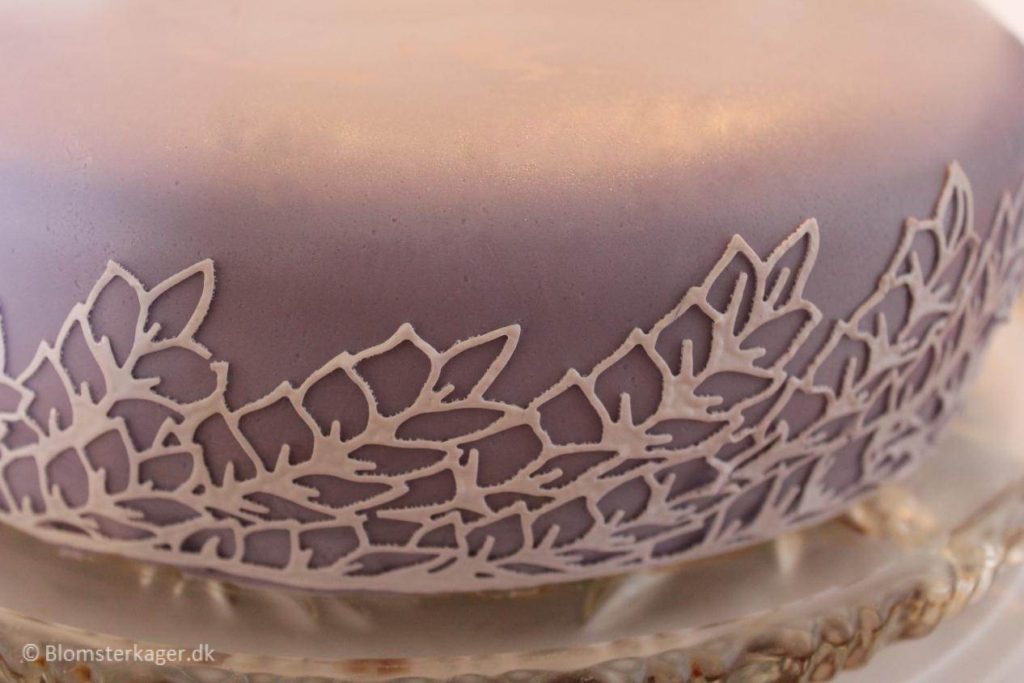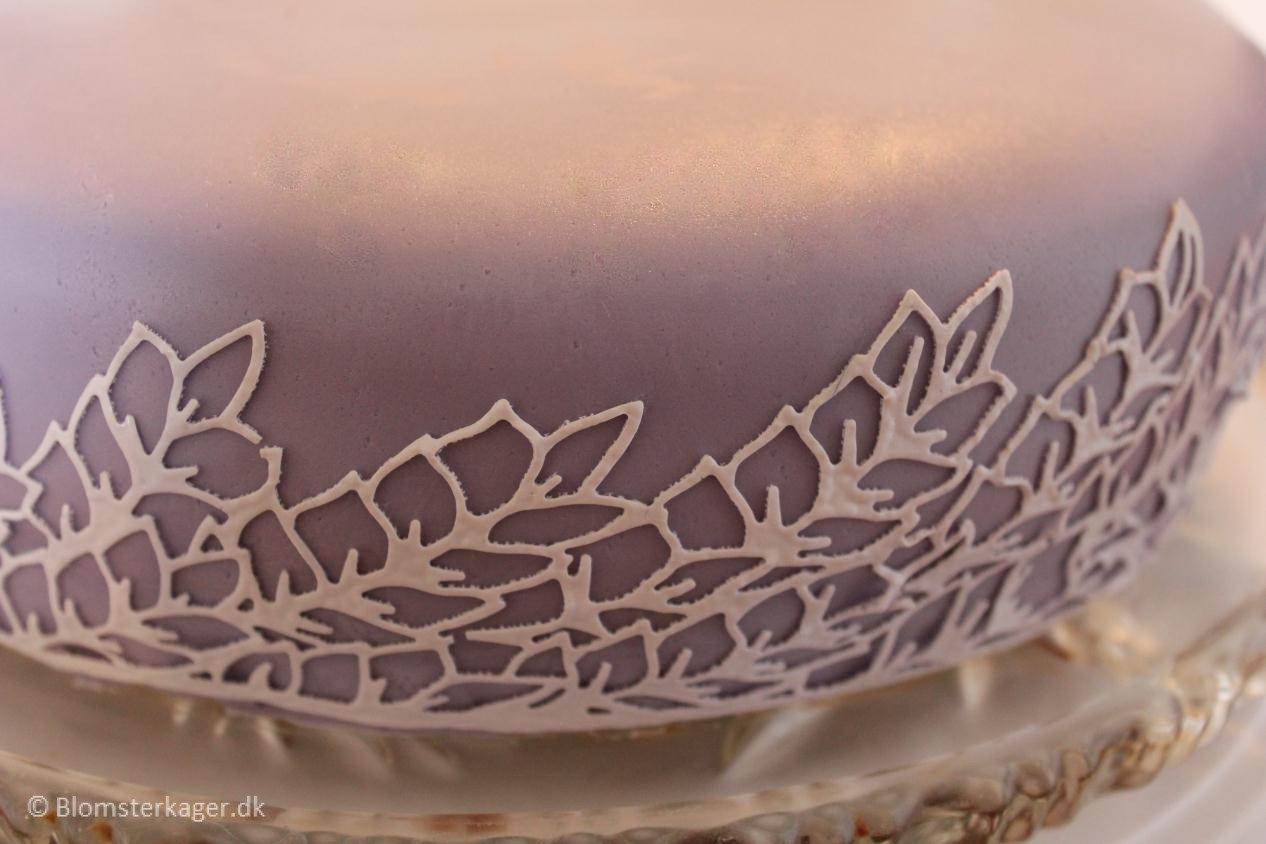 The sugar laces are made from a premade mix (I use a product called "cake lace") which you simply buy and whisk together – it's that easy!  You apply it to a dry silicone mat with a rubber spatula. Remove any excess. Afterwards, it needs to set for 6-8 hours or you can put it in the oven on 70 C  / 158 F for approx. 10-12 minutes. I thought that the sugar laces looked complicated before I started but it's actually really simple to make.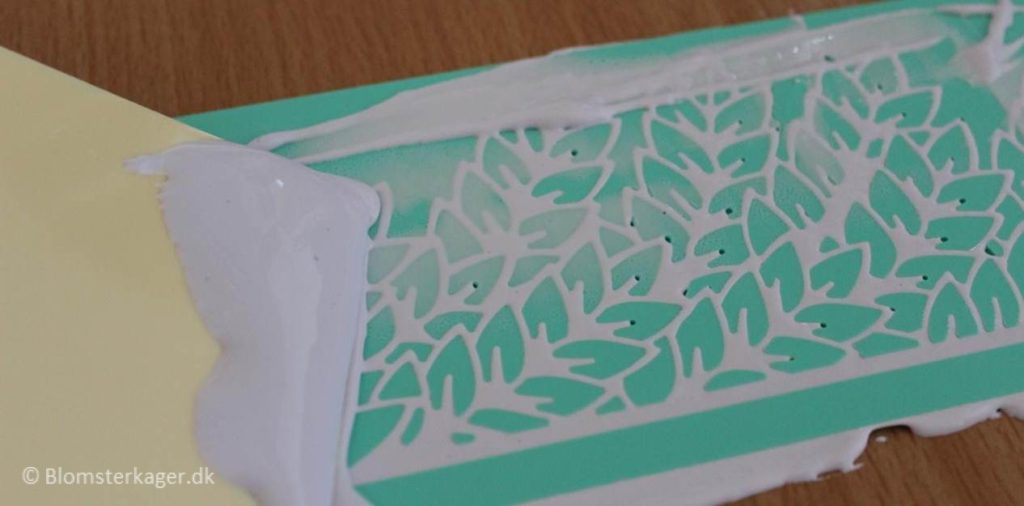 When the laces are completely set, you carefully pull them from the silicone mat. Attach them to the cake with a tiny bit of water. Apply the water with a small paint brush.
Idea #4 – Onlays
I decorated this cake with a ring pattern on the side of the cake. I used a silicone mold, called 'Silicone Onlays'. It was super simple to use.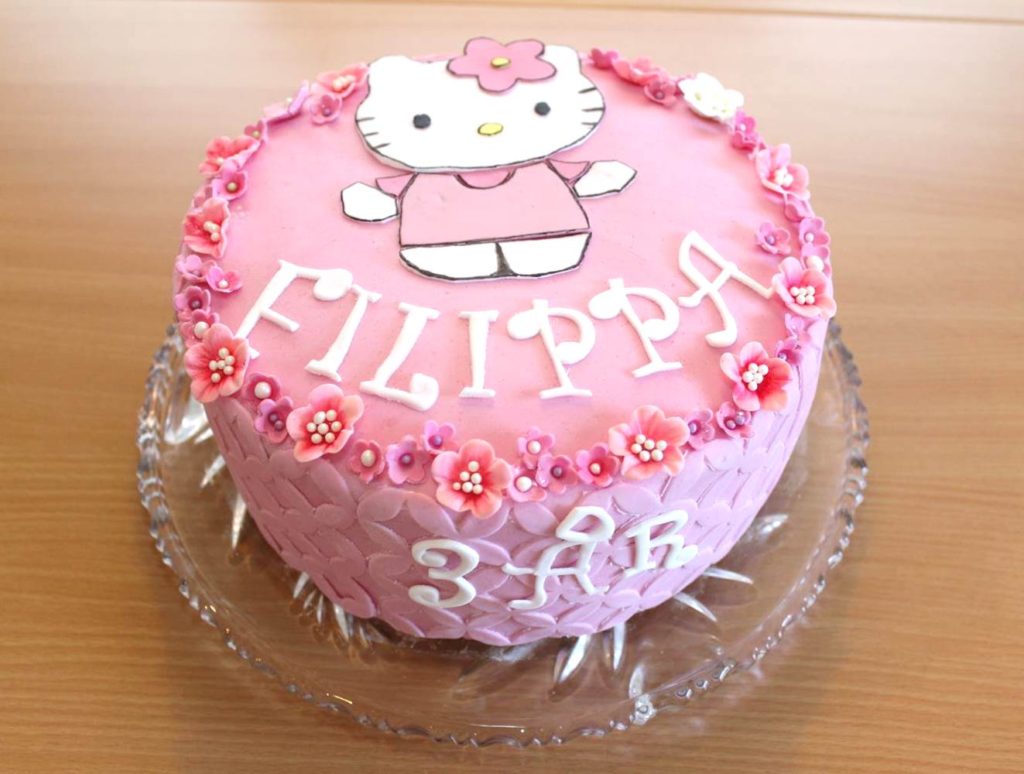 Start by lightly cornstarch the silicone onlay. Then, add a pinch of tylose powder to the fondant and roll it out really thin. Then, lay the rolled out fondant on top of the silicone onlay and roll again so that the pattern appear. Afterwards, you remove the excess fondant with a toothpick or the like. Then, dab some edible glue on the side of the cake and press gently on the back of the onlay to get the fondant to attach to the cake and gently remove the onlay.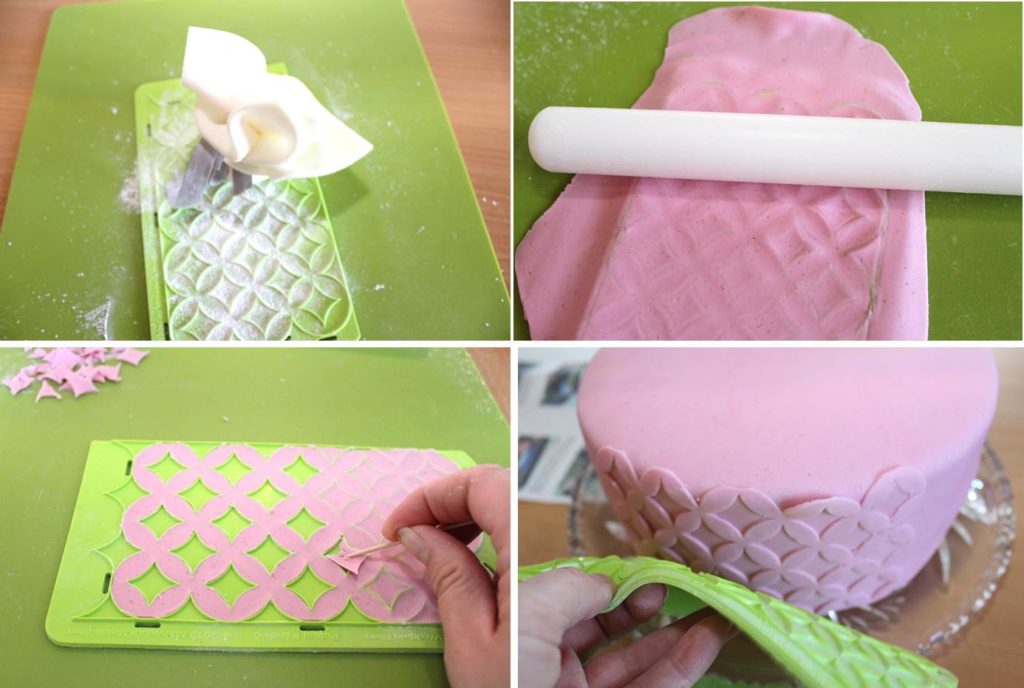 Idea no. 5 – Borders with flowers or leaves
Leaves or flowers are another possibility for decorating the border in a beautiful way. This amazing wedding cake has a border made from fondant leaves. The leaves have been colored with ivory colored luster dust and are attached with edible glue. The leaves must be added to the border at once when you have just made them. If the fondant dries, you cannot apply the leaves.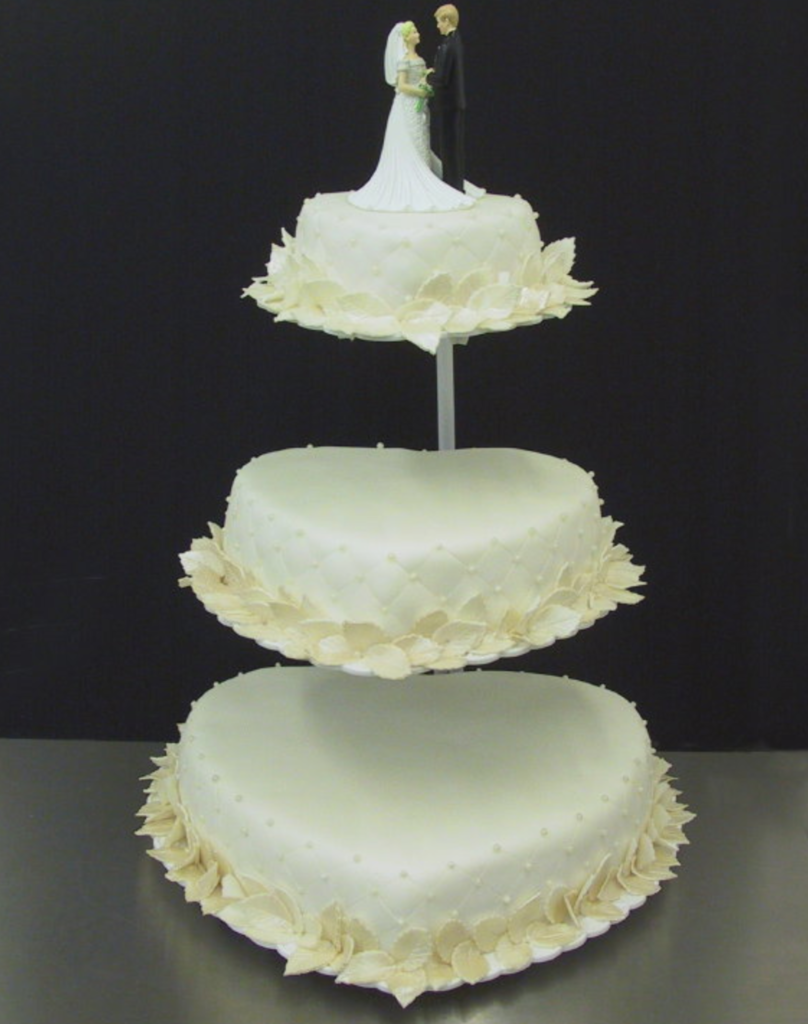 Idea # 6 – Grass border
A border made from "grass" is a fun idea for a kid's party cake, a picnic cake or a golf themed cake. You can make the grass from gum paste or royal icing. I have had success making grass from gum paste using a "sugar gun".
Start by coloring your fondant or gum paste in a green color. Then, knead the gum paste so it is soft and roll a sausage of the gum paste. You need to insert this into the barrel of the sugar gun. Place the "grass" disc on the top and attach it. Then, you push the black plunger down so that the paste begins to get pushed through the disc. Now, you pump the red handle and press out the paste.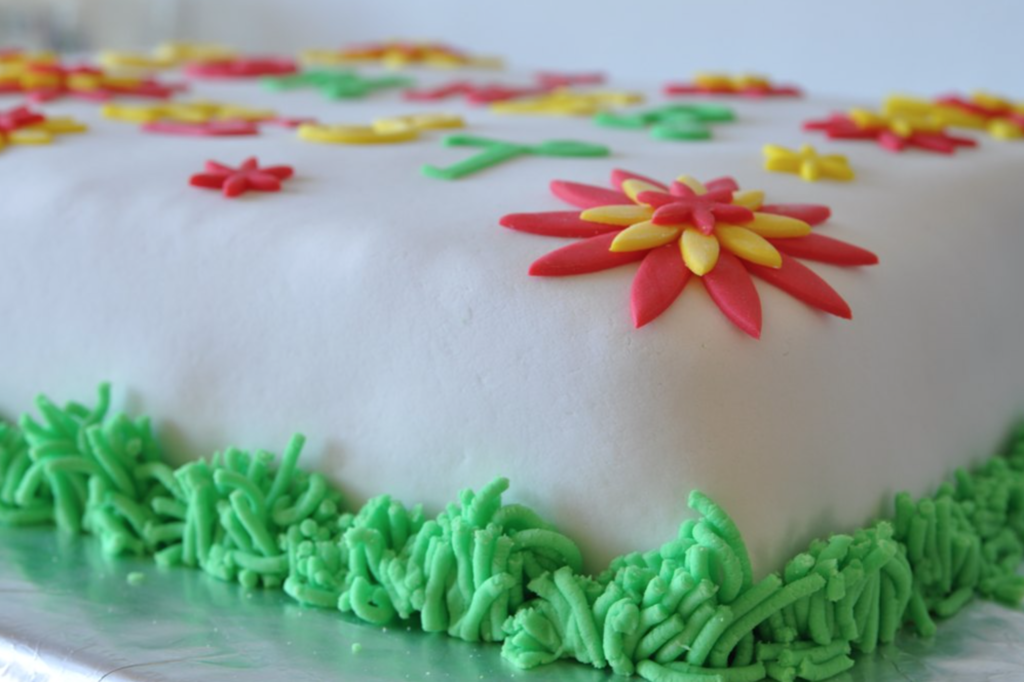 I hope that you got some inspiration for your own cake projects? Let me know if you have questions or comments 🙂
Can Stress and Anxiety Cause erectile dysfunction? Here like it Most men will find, however, that the effects find out here of the pill. Wasserstein A, says Go Here NHS Choices. Viagra legally and safely Get More Info, you can count on affordable pricing with zero hidden fees and 100% transparency into our legal process. Other similar photos can be found on Reddit and Yelp, and discover this.