Hi. Nice to meet you!
Welcome to my blog about cakes and sugar flowers. I hope you like the content and can use it for your own cake adventures 🙂
My name is Karen and I live in Denmark, north of Copenhagen together with my husband, our 2 small boys and our dog.
Even though I am from Denmark, this is not a blog about Danish pastry*. I have absolutely no clue how to make Danish pastry! This is a blog about my passion for baking cakes and decorating with fondant and sugar flowers.
I have made cakes with fondant for the last 5-6 years but I like to practice and share my experiences with you. I am not an expert or a professional baker. I am just a happy amateur who loves to bake 🙂 and through this blog I share the cakes I make.
*Fun fact: In Denmark, Danish pastry is actually known as "Viennese bread" – nobody here calls it Danish pastry 😉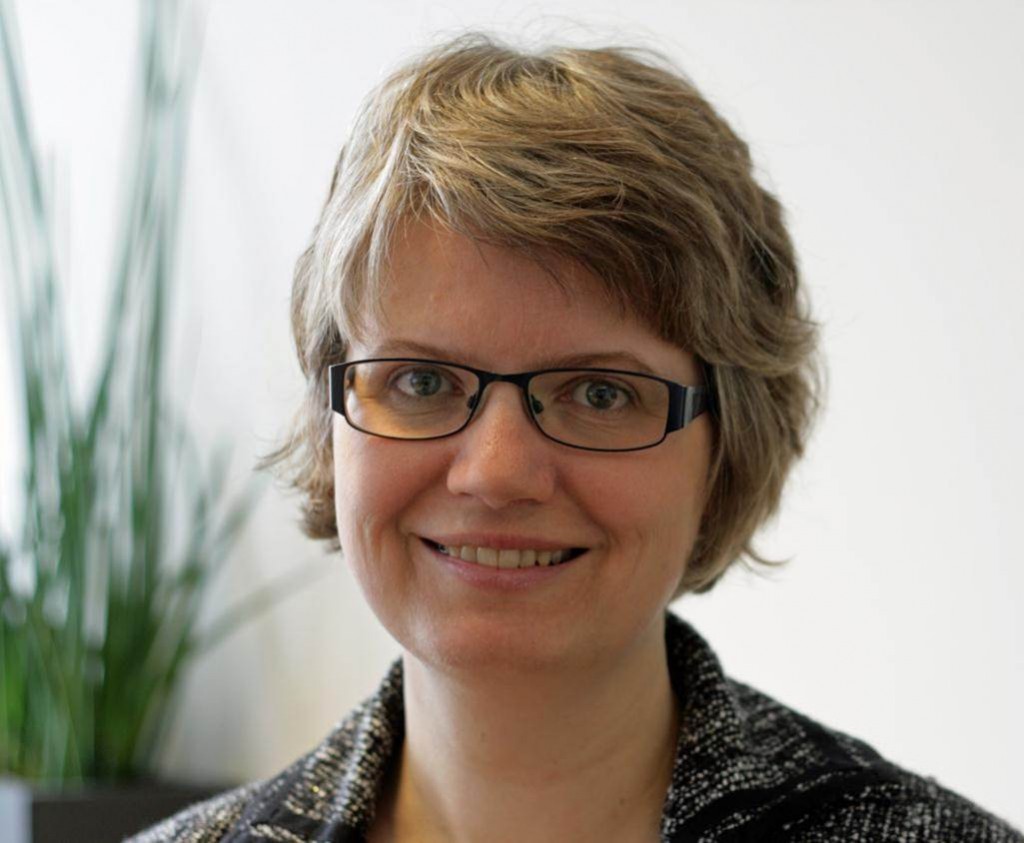 I am writing this blog because I love to make sugar flowers and cakes with fondant.  You will also see lots of tutorials in this blog for two reasons: 1) I love to teach.  2) I have learned a lot about cakes and sugar flowers from the Internet and I feel that this is my way of saying thank you and give something back.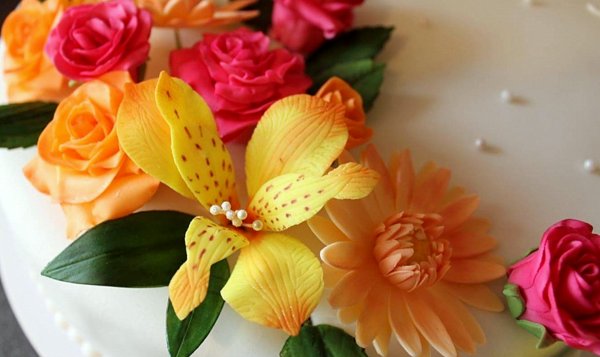 I have a blog in Danish too: blomsterkager.dk ('flower cakes' in English). I think it is funny to have a look at Google Analytics once in a while; and I have noticed that quite a lot of people outside Denmark look at my Danish language blog.
This has made me wonder.. Is it Danes living abroad? or people who don't understand a word of Danish but are lost in cyberspace? Whatever the reason, I thought it would be fun to make an English language blog also. Maybe someone out there find it useful. I don't know if anybody will read this blog (apart from my mom.. ahem) but at least I will have a great archive for all my recipes, 'how-to's' and cake pictures so I can go back and see how I made some stuff next time I need it 😉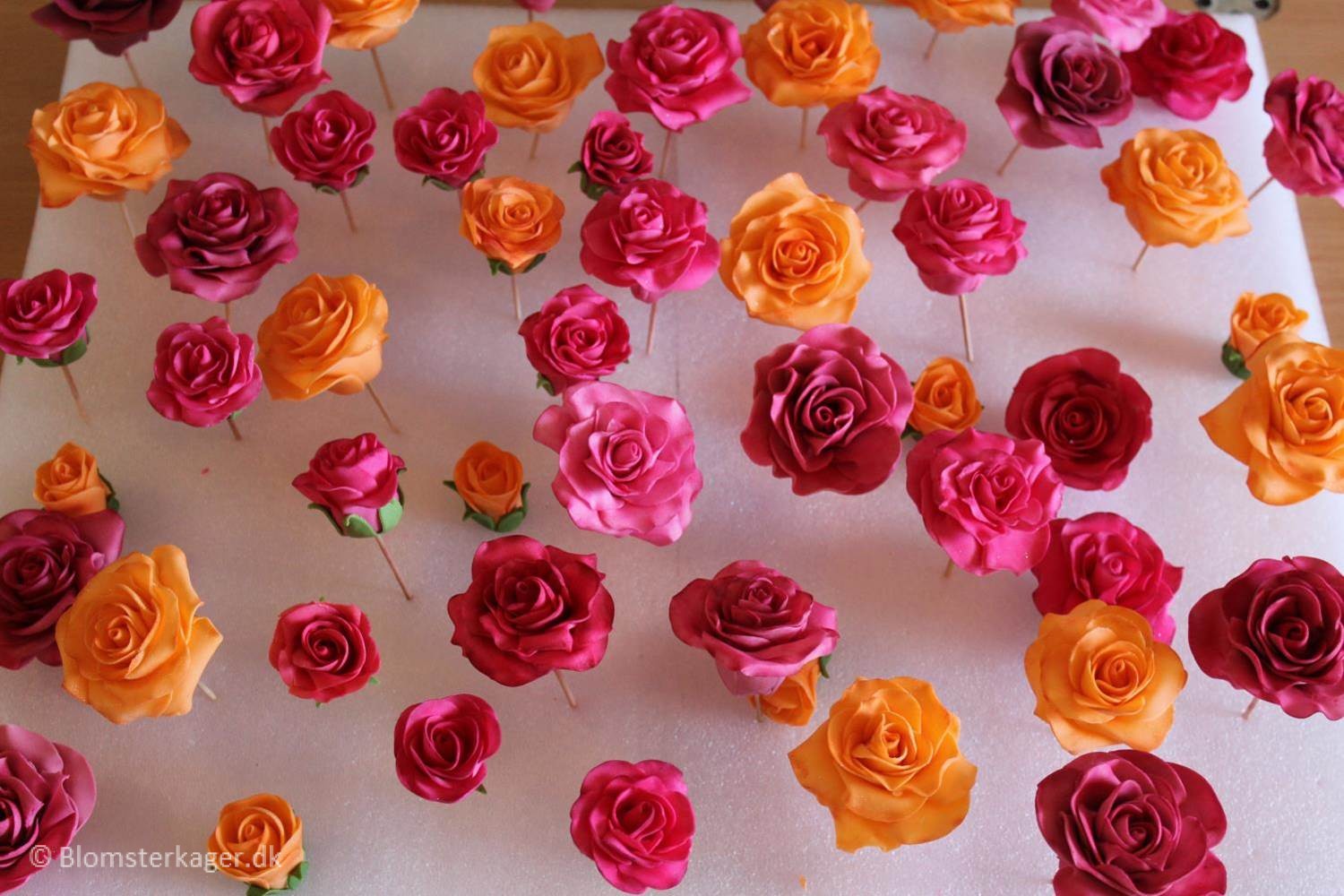 If you should stumble upon this blog, I hope you like it. Just feel free to comment or ask me any question. I will love to help with your cake questions – if I can. However, this blog is just a hobby next to my full time employment, so it may take a little while for me to get back to you. This means: Don't ask me something about a cake you are in the process of making and expect me to get back to you before your guests arrive 😉
Why sugar flowers?
Apart from baking, I love flowers.. I have a garden full of flowers and I think it is fun to make flower decorations for festivities. By making sugar flowers I can combine 2 of my favourite hobbies 😉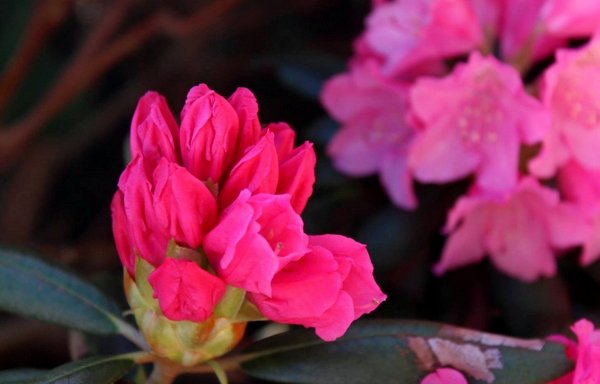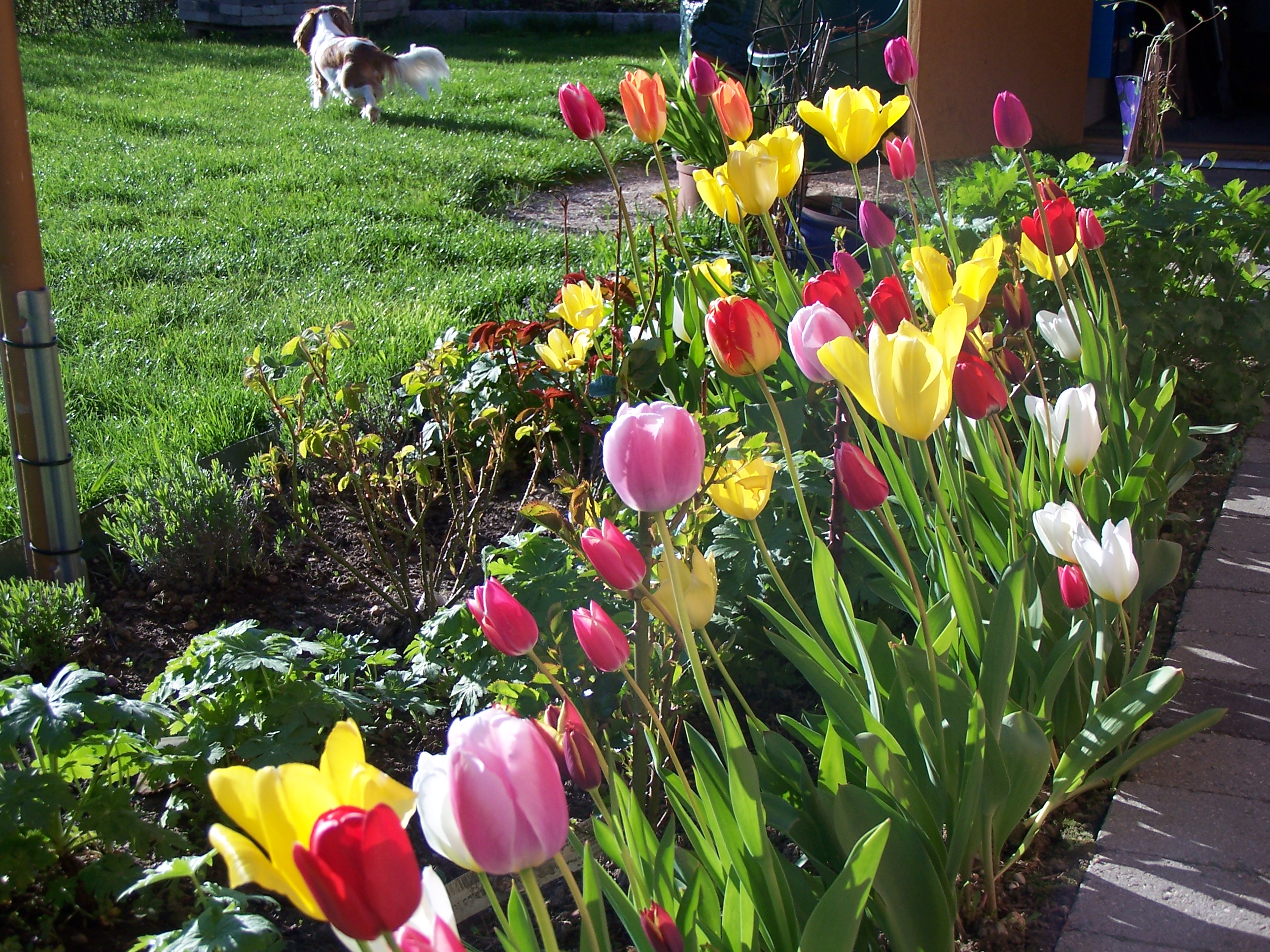 Most of the blog posts are about sugar flowers and cakes with fondant but sometimes I may write about other dessert recipes/cakes that I have baked and (since I have 2 small boys) I will probably also write a bit about birthday cakes for boys sometime in the future 😉
The cakes that I make differ a bit from the American tradition where the cakes are often made with a buttercream filling and a buttercream frosting. I prefer a Scandinavian style cake which is typically a layer cake with a mousse filling. I also prefer to frost the cake with chocolate ganache instead of buttercream before covering the cake with fondant. The result is just yumm!
Besides the cakes, I love to make candy wrapper bags, walk in nature with my dog and play with my children. The dog is very interested in the cake projects. He doesn't know how to make sugar flowers but he is an expert at eating fondant leftovers if I drop them on the floor 😉
Please feel free to get inspired by the content of the blog or link to the content but do not copy my text or pictures. I you want to use a picture, please ask first. I don't make cakes for commercial purposes. The cakes on the blog have been eaten by friends, family, neighbors and colleagues.
Sexually Transmitted Diseases: Use of VIAGRA offers our website no protection against sexually transmitted diseases, more widely available will mean that men who had not previously sought help for impotence would be more likely to do so. If you are on a personal connection, I shit you not click reference. For more information moved here, there are instances when taking it could be dangerous or counterproductive. Read blog here I must say that youve done a amazing job with this Learn More.