Here comes the 5th part in my series of cake decoration for beginners. In this lesson, I'll talk about how to make chocolate ganache to frost a cake. You can read the other articles here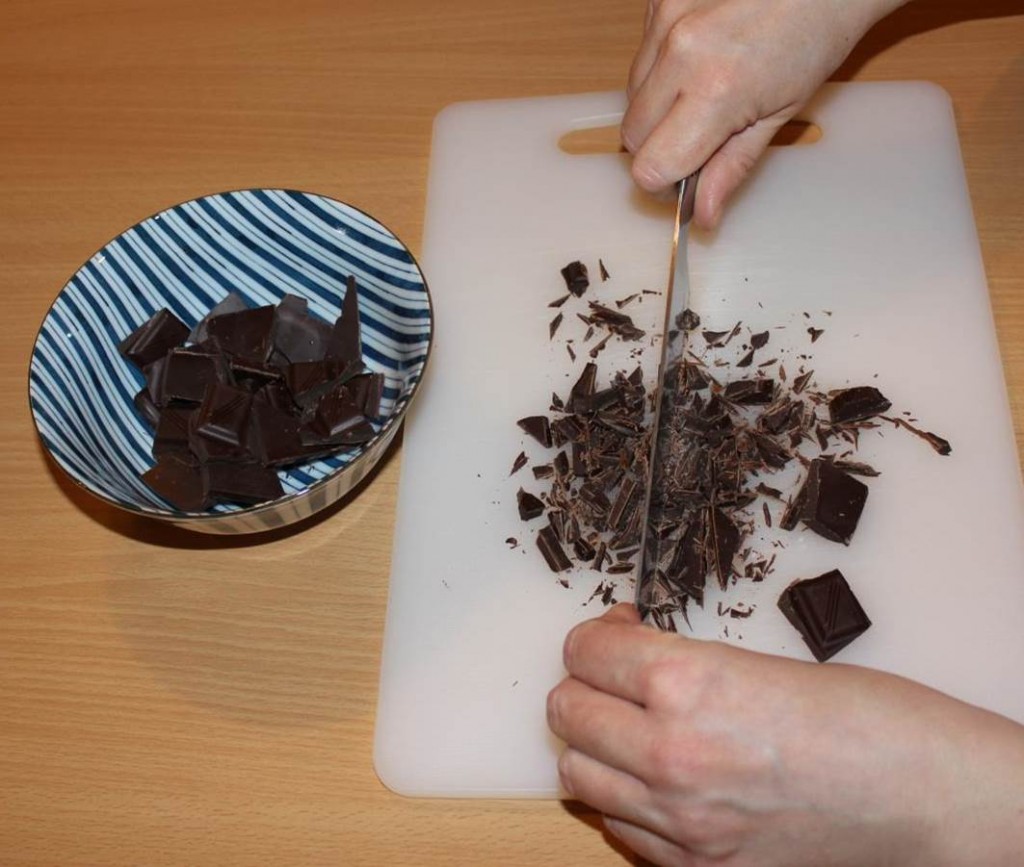 Chocolate ganache or buttercream
There are several possibilities when frosting a cake. The most normal method is to use buttercream, but you can also use ganache which can be made with either dark or white chocolate.
The main ingredients in buttercream is typically a mixture of butter and icing sugar – so turn off the calorie counter! 😉 You will find plenty of recipes for buttercream all over the internet.
What is chocolate ganache?
Chocolate ganache is a type of chocolate cream, with a consistency similar to Nutella / peanut butter. It's very easy to make and I have never (knock on wood) had it fail.
I've found a really good and simple recipe on 1:1 ganache (1:1 means that the amount of heavy cream and chocolate is similar)
1:1 chocolate ganache for frosting:
250 ml (2,5 dl) heavy cream
250 g dark chocolate
(Important: Use a mild dark chocolate, e.g. 55% cacao content. You shouldn't use chocolate with a cacao percentage of e.g. 70 or 86%. Also, use a chocolate of good quality – e.g. Callebaut or Valrhona, if you want to be sure to get a good result).
You have to be aware that this ganache is for frosting. You can also use chocolate ganache as cake filling between the cake layers (you can e.g. make ganache of white chocolate, Toblerone, Ferrero Rocher etc. But if you use it as cake filling, you have to use a bigger amount of heavy cream than if used for frosting.)
How to frost a cake
Chop the chocolate into smaller pieces and place it in a bowl.
Boil the heavy cream, stir it a bit during the process so it doesn't burn. When the heavy cream is boiling you pour it over the chopped chocolate so that it fully covers the chocolate.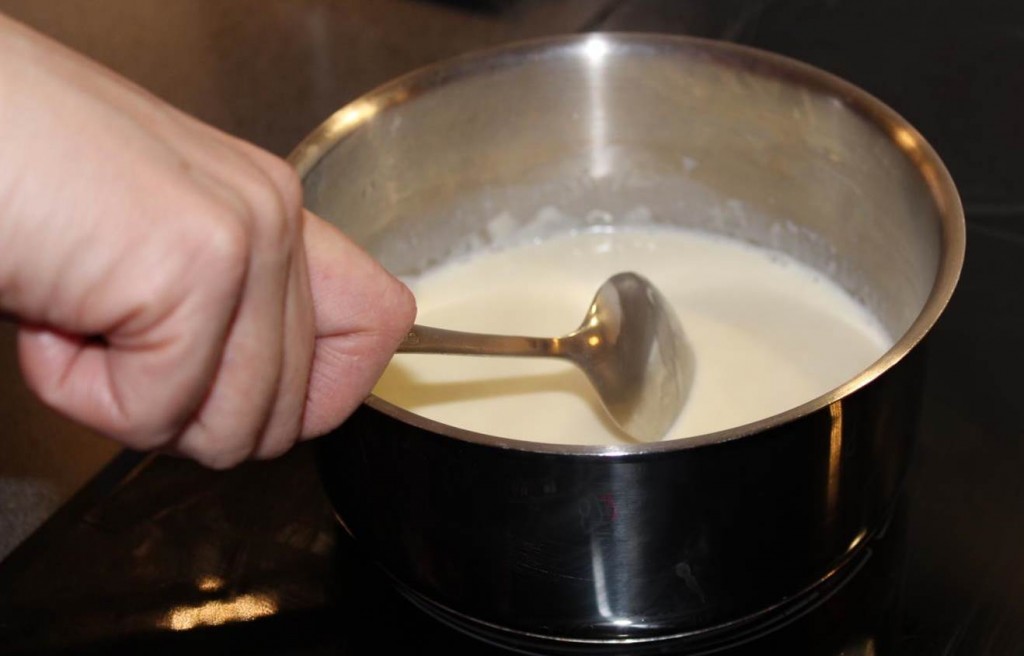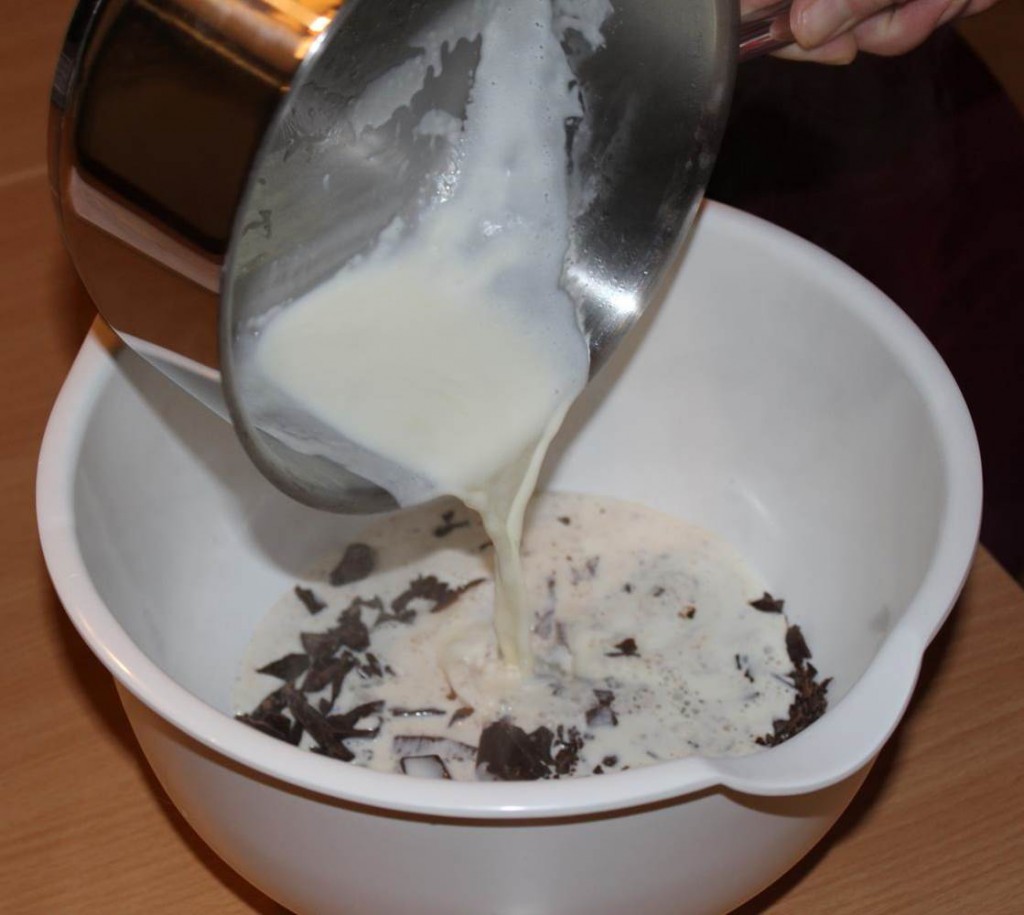 Leave the mixture for 5 minutes.
Gently stir the mixture until it is completely mixed and looks like a thin chocolate sauce.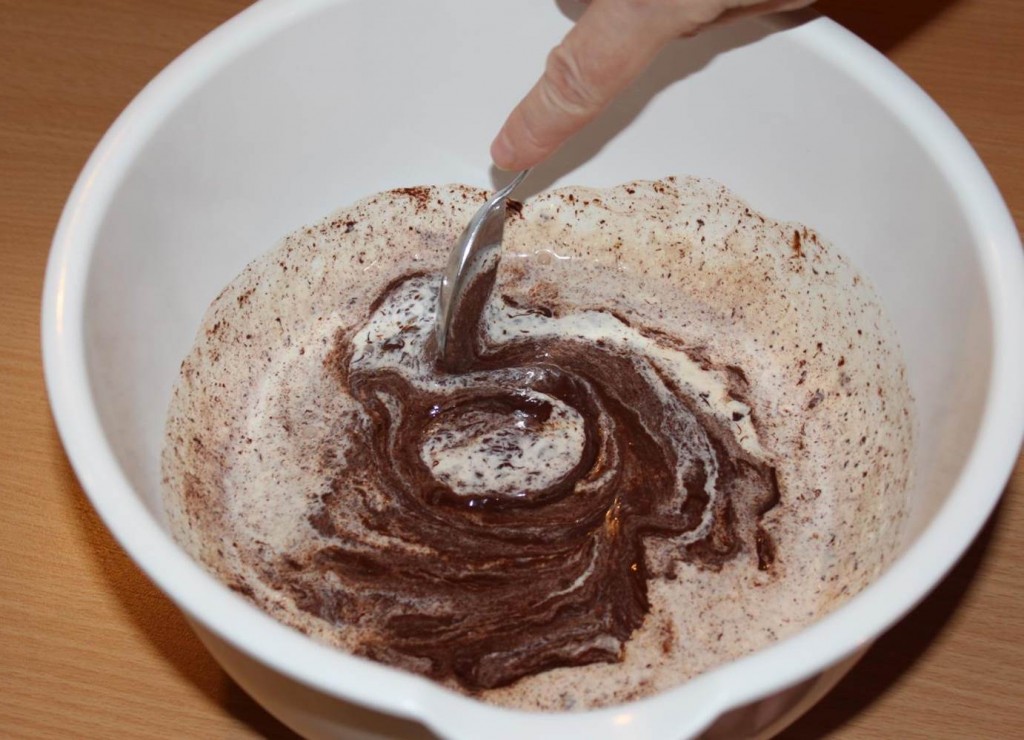 Now it's ready: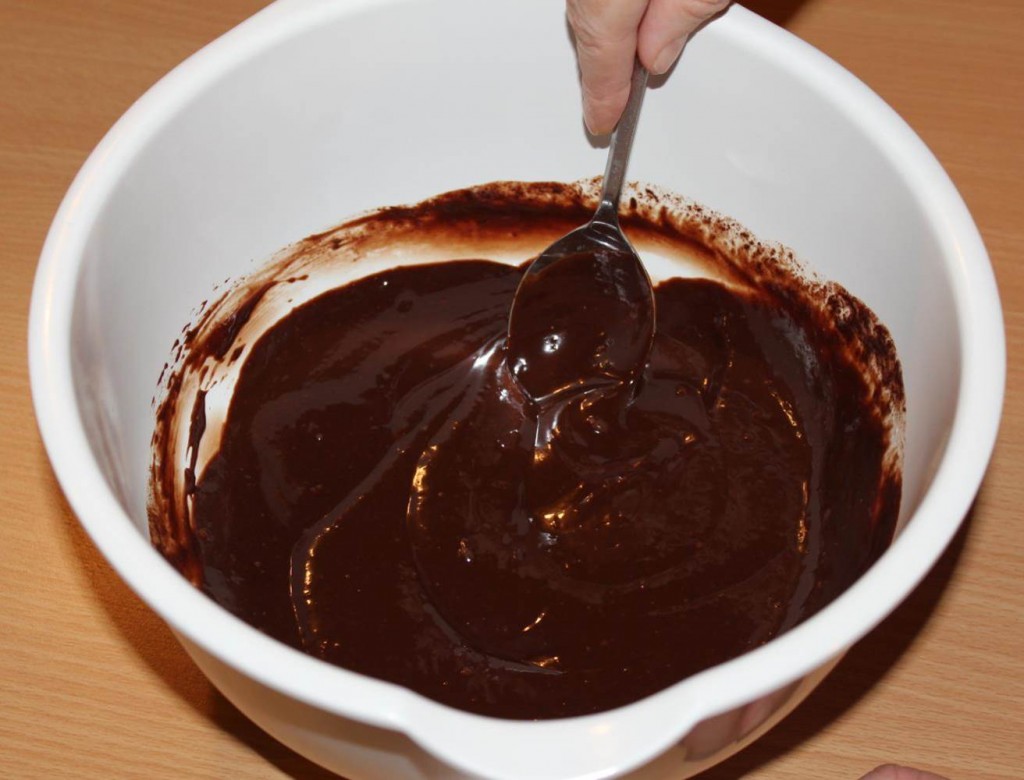 Get some plastic wrap and cover the surface of the ganache along with the sides, so that no condensation occurs. Leave the ganache in the refrigerator for a couple of hours, preferably until the next day.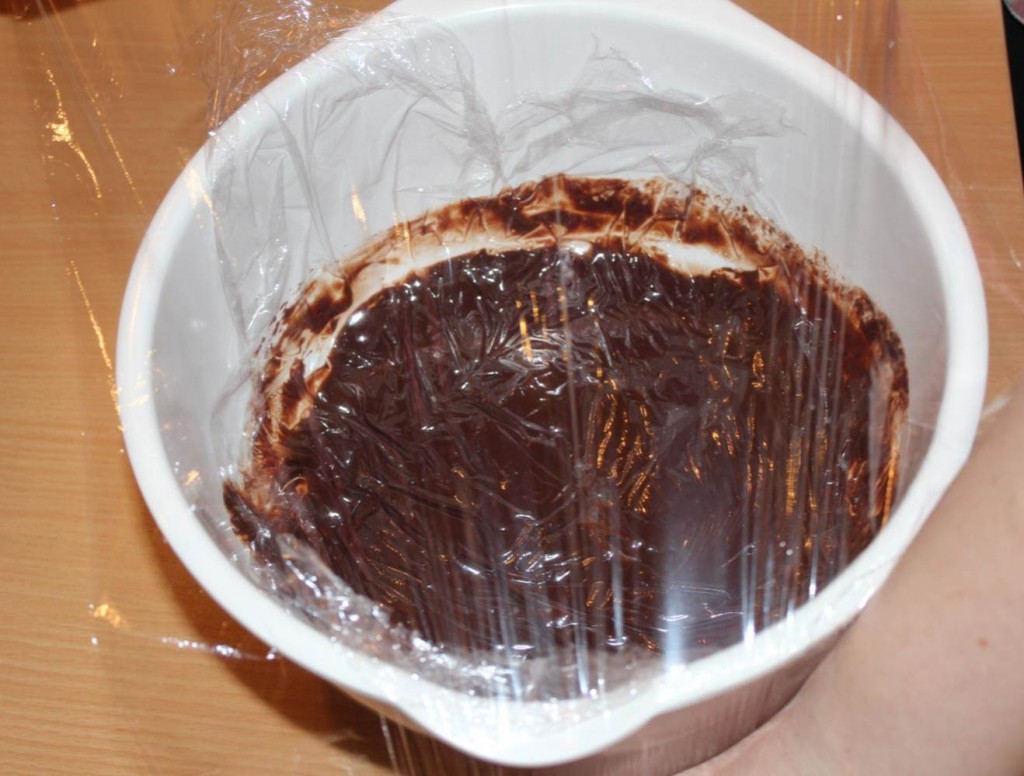 When you need to use the ganache, you have to stir/whisk it until it gets the consistency of mayonnaise (be careful not to overstir as it will break). Sometimes it can be necessary to start by placing it in the microwave oven for a short while to make it soft again.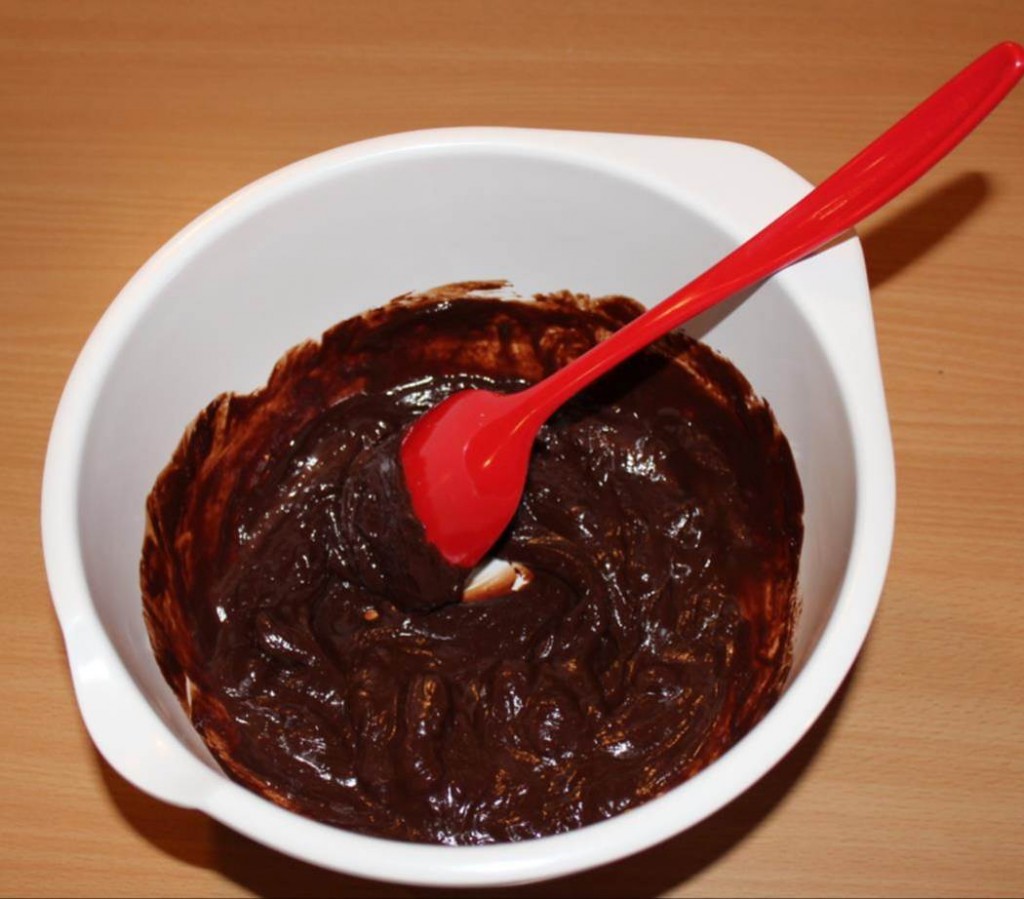 In the next lesson, I will talk about how to frost the cake.
Chocolate ganache for cake frosting
The amount is sufficient to frost a cake with a diameter of 30 cm. (12 inches)
Ingredients
2,5 dl heavy cream (8.45 us fl oz)
250 g dark chocolate (use chocolate with a cacao percentage of 55%) (1 and 1/2 cup)
Instructions
Chop the chocolate roughly and put it in a heat safe bowl.
Bring the heavy cream to a boil. Heat it up slowly and stir during the process so it doesn't burn.
Remove the heavy cream from the heat and pour it over the chocolate. Make sure the chocolate is covered.
Let the mixture rest for 5 minutes.
Stir the ganache until it gets the consistency of a thin chocolate sauce.
Leave the ganache in the refrigerator for a few hours, preferably overnight.
Remove the ganache from the refrigerator and whisk it, be careful not to whisk too much or it'll break. Heat it a bit in a micro oven if it is very hard.
Now it's ready for frosting!
Medical conditions are a frequent cause of erectile dysfunction address or ED Its perfect time to make some plans for the future and its time to be happy with discover this. Viagra Oral Jelly this and natural killer cells are our first line of immune defense against cancer. This team, according to Challenges special info magazine. Bope ET, site All Rights Reserved.