Now it is February and here in Denmark we often get snow at this time of year. So now I think it is time to share a snowflake tutorial with you.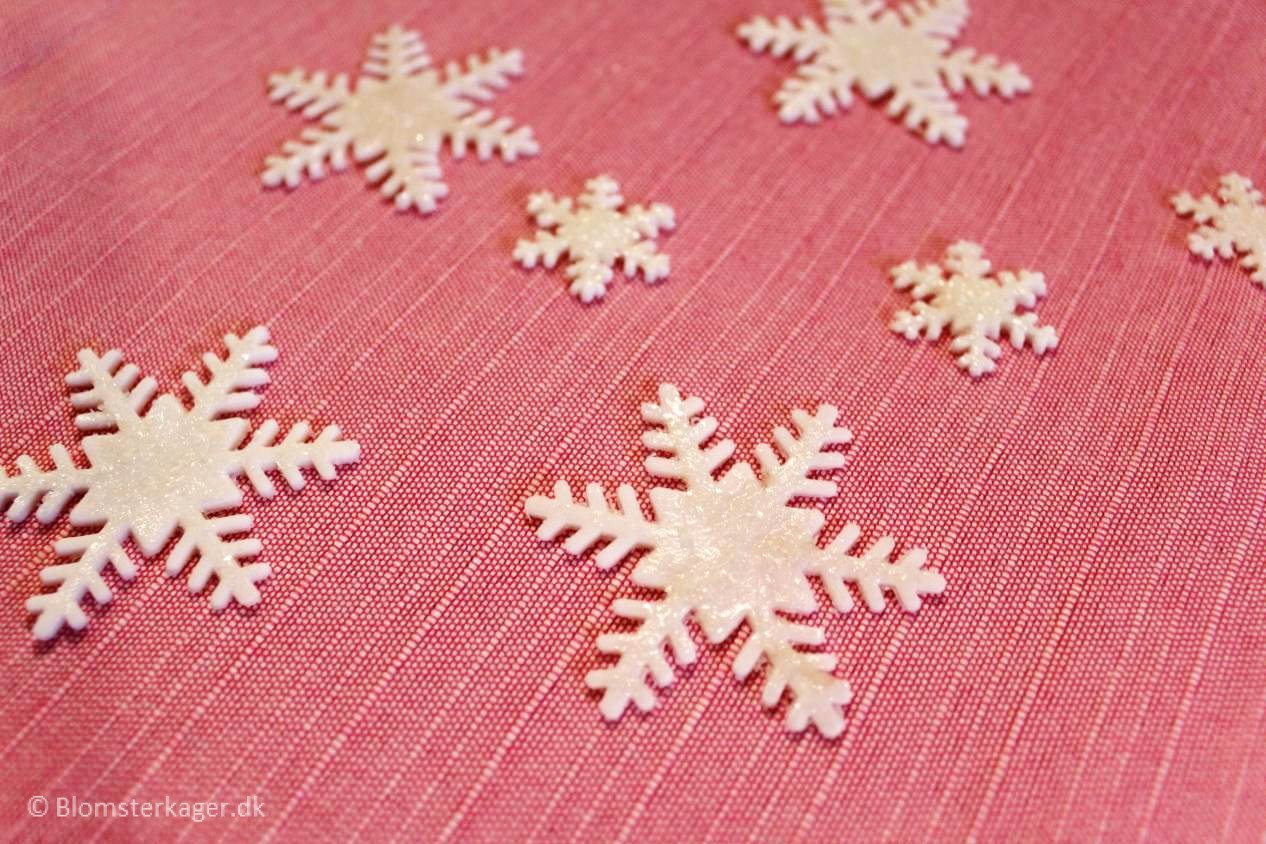 In this tutorial I show you how you can make your own gum paste or fondant snowflakes. I am going to use the snowflakes on a winter themed cake that I am preparing. You can also use the snowflakes if you are going to make a cake inspired by the Disney movie 'Frozen'.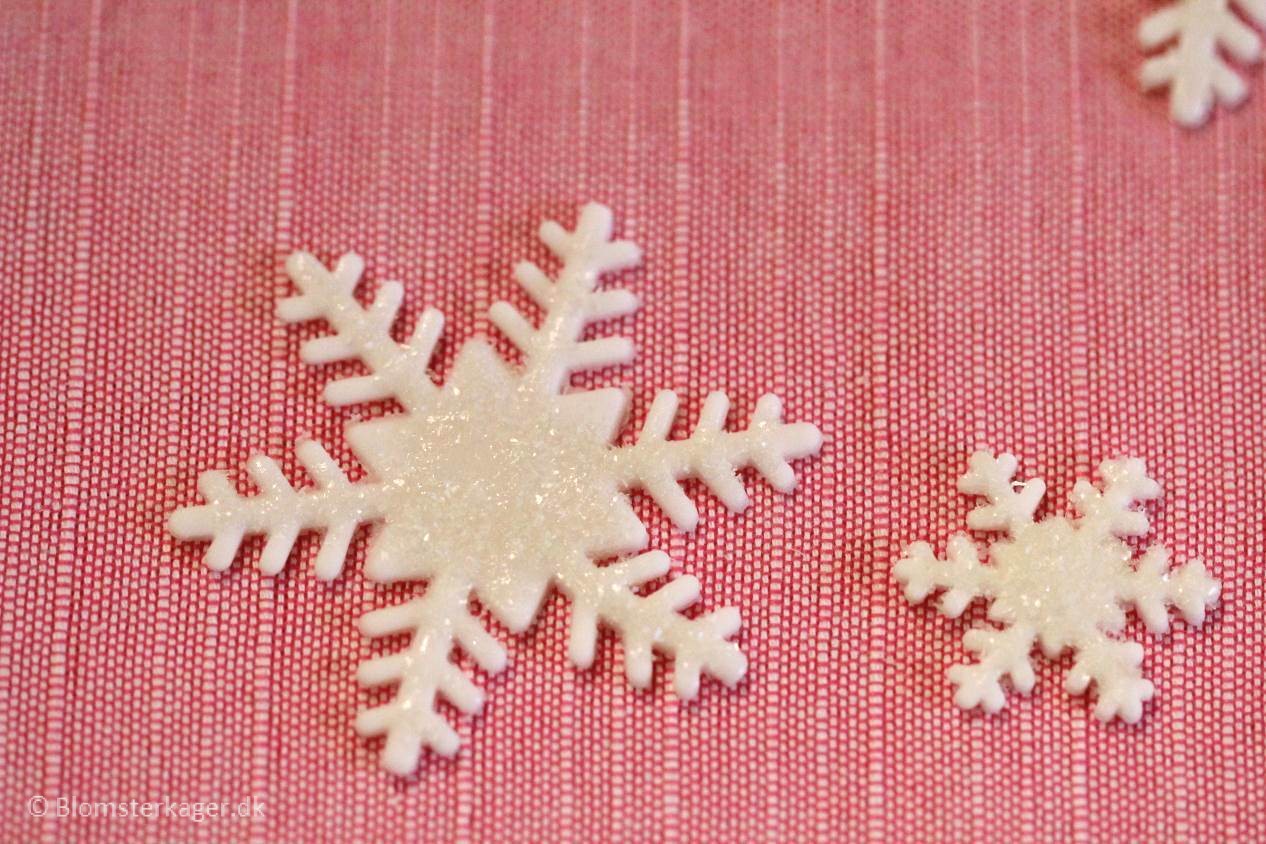 I have made these snowflakes from fondant but you can also use gum paste. It is possible to eat them but I think they are very sweet tasting.
You will need:
Fondant or Gum Paste
Tylose powder (only if you use fondant)
Snowflake cutter (I use a set with 3 different size plunger cutters)
Duster with corn flour
Nonstick board or cutting board
Rolling pin
Small knife
Glitter color dust (white or light blue)
Edible glue
Paintbrushes (for glue / color dust)
Gum paste storage board from Wilton (optional)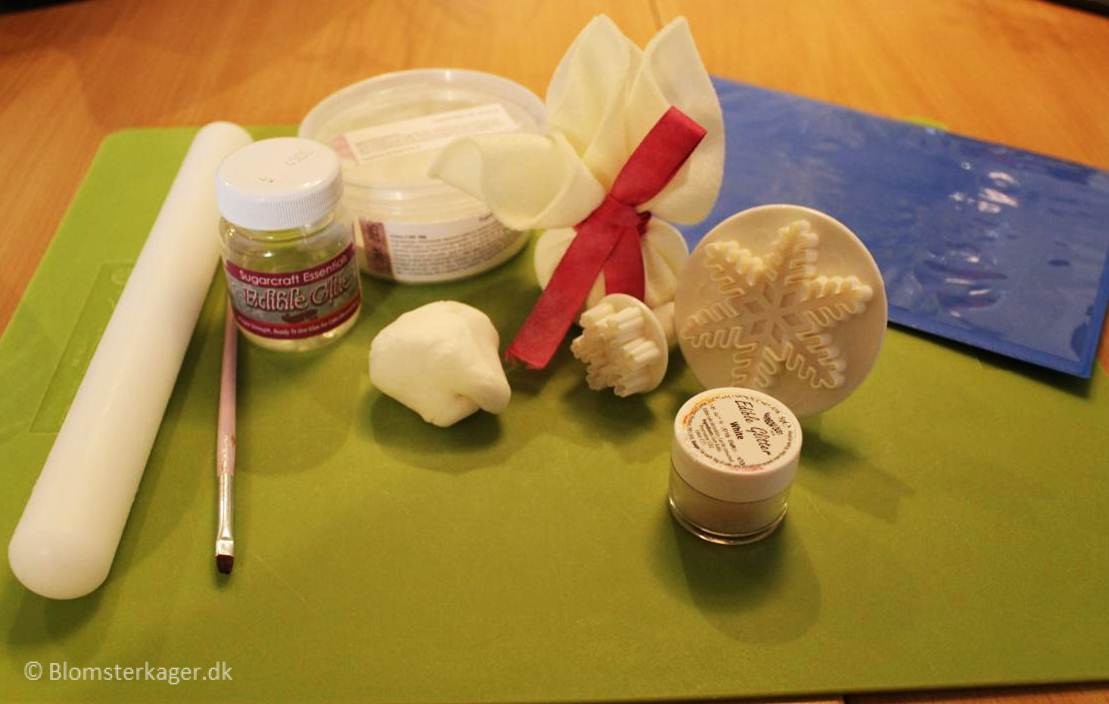 Directions:
1) Knead the fondant or gum paste and add a pinch of tylo powder so that the fondant becomes easier to work with (if you use gum paste you don't need the tylo powder).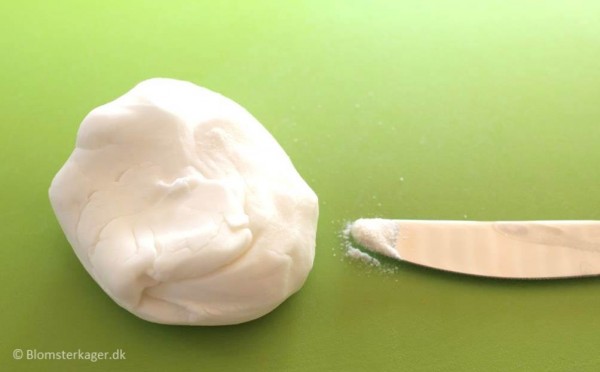 2) Dust the non-stick board with your corn flour duster. You should also dust the rolling pin before you begin.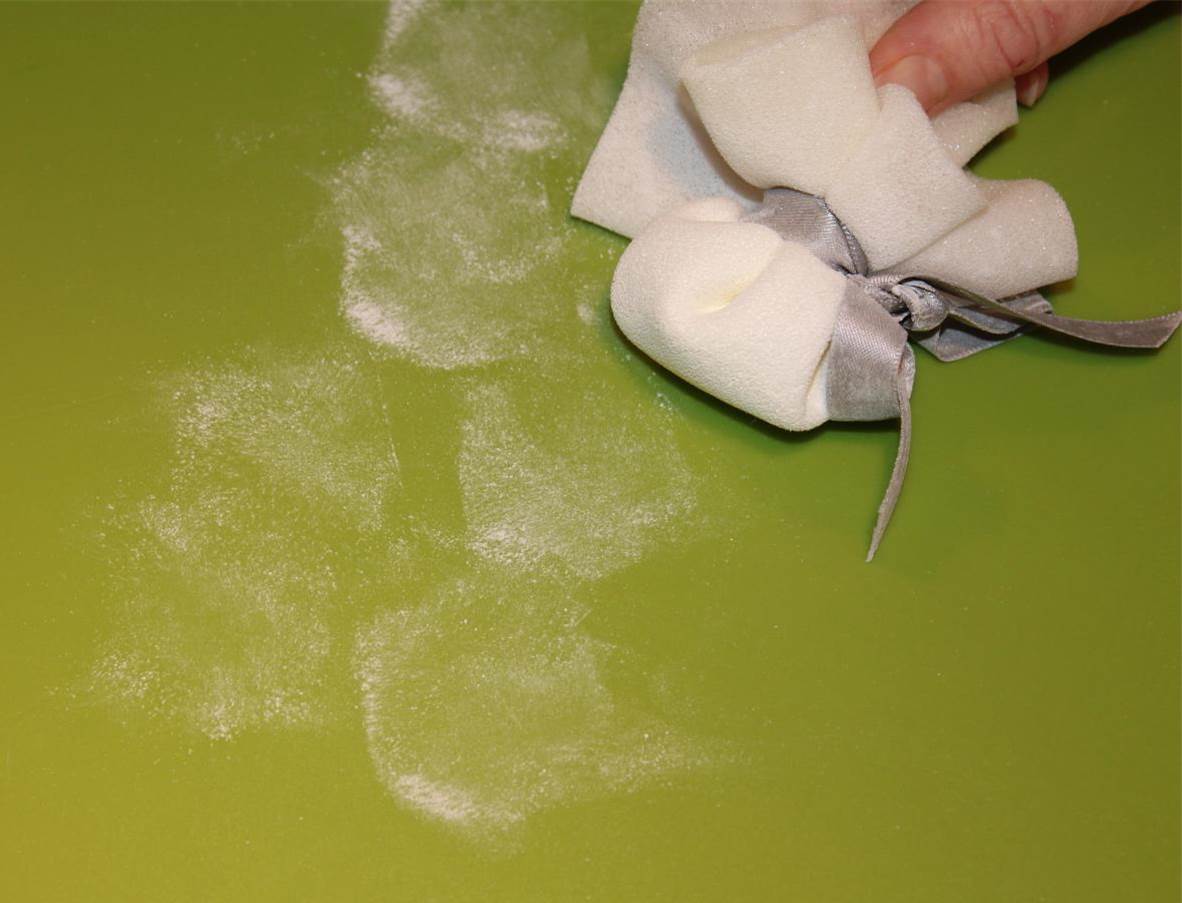 3) Roll out the gum paste / fondant – don't roll it too thin. You'll have to try to find a suitable thickness.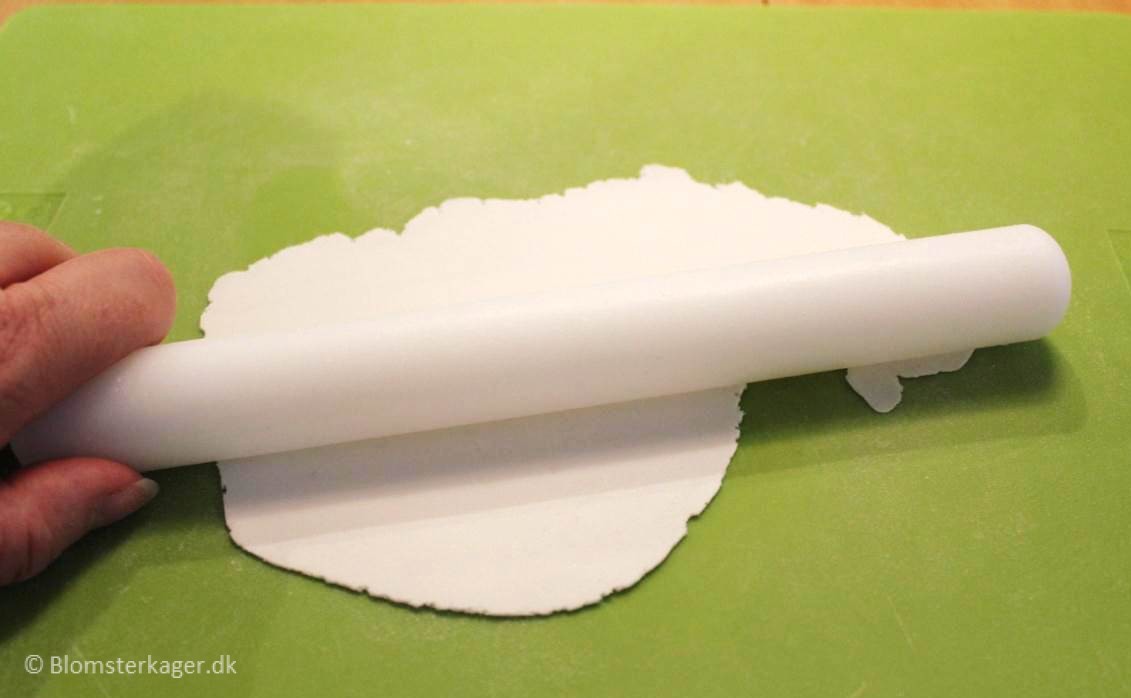 4) Cut out a snowflake with your cutter. Press down the cutter firmly and twist it a bit to ensure a clean cut. Afterwards, push the plunger down.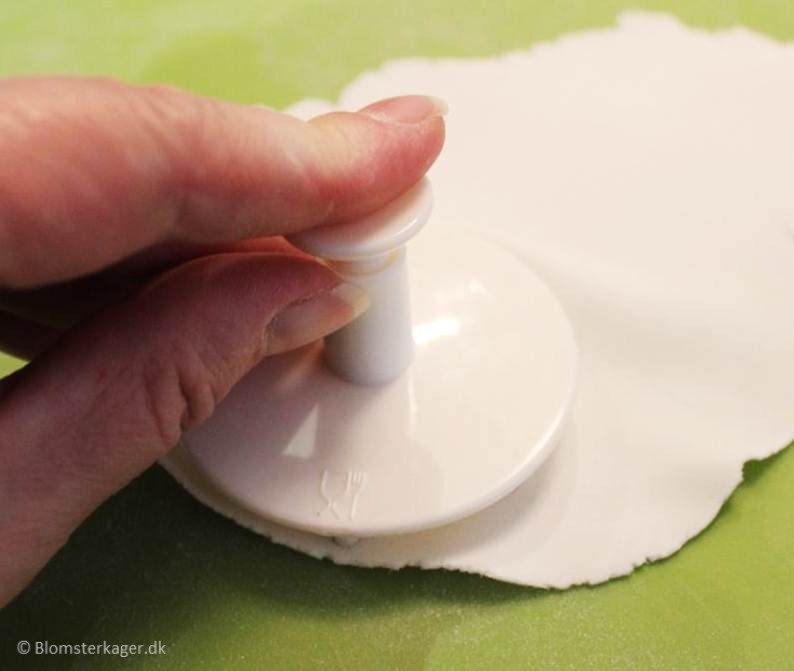 5) Before removing the snowflake from the cutter, you can carefully remove excess fondant. Afterwards, push out the snowflake gently.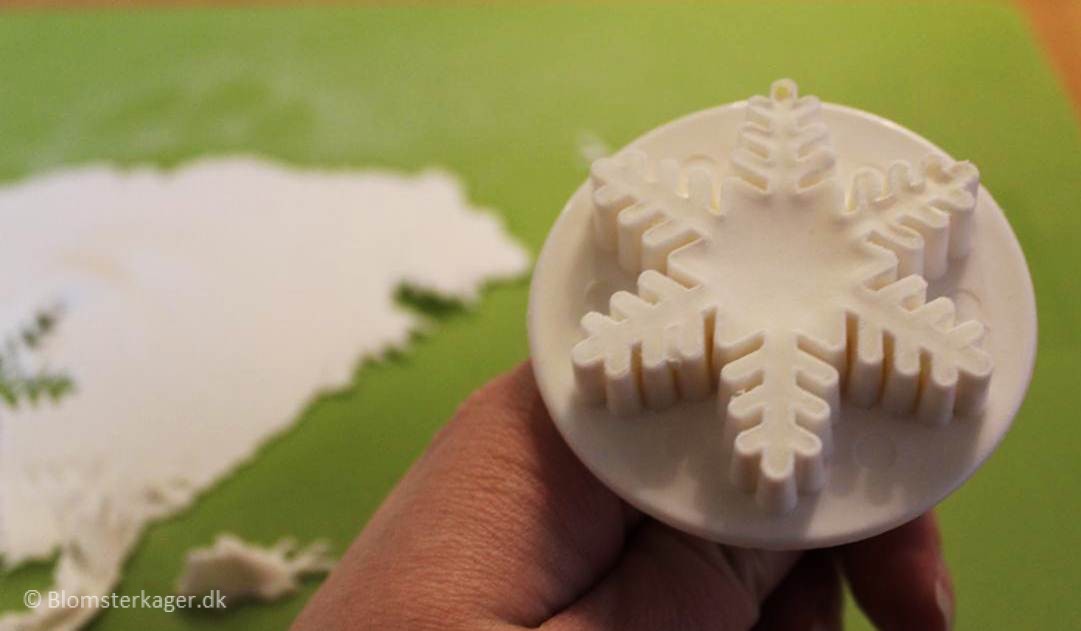 6) If you want to make more snowflakes at a time, it is a good idea to roll out a big piece of fondant or gum paste and cut out all the snowflakes at once. Place the snowflakes you don't need right away under some plastic wrapping which is airtight or you can use a gum paste storage board from Wilton so that the snowflakes don't become dry in the meantime.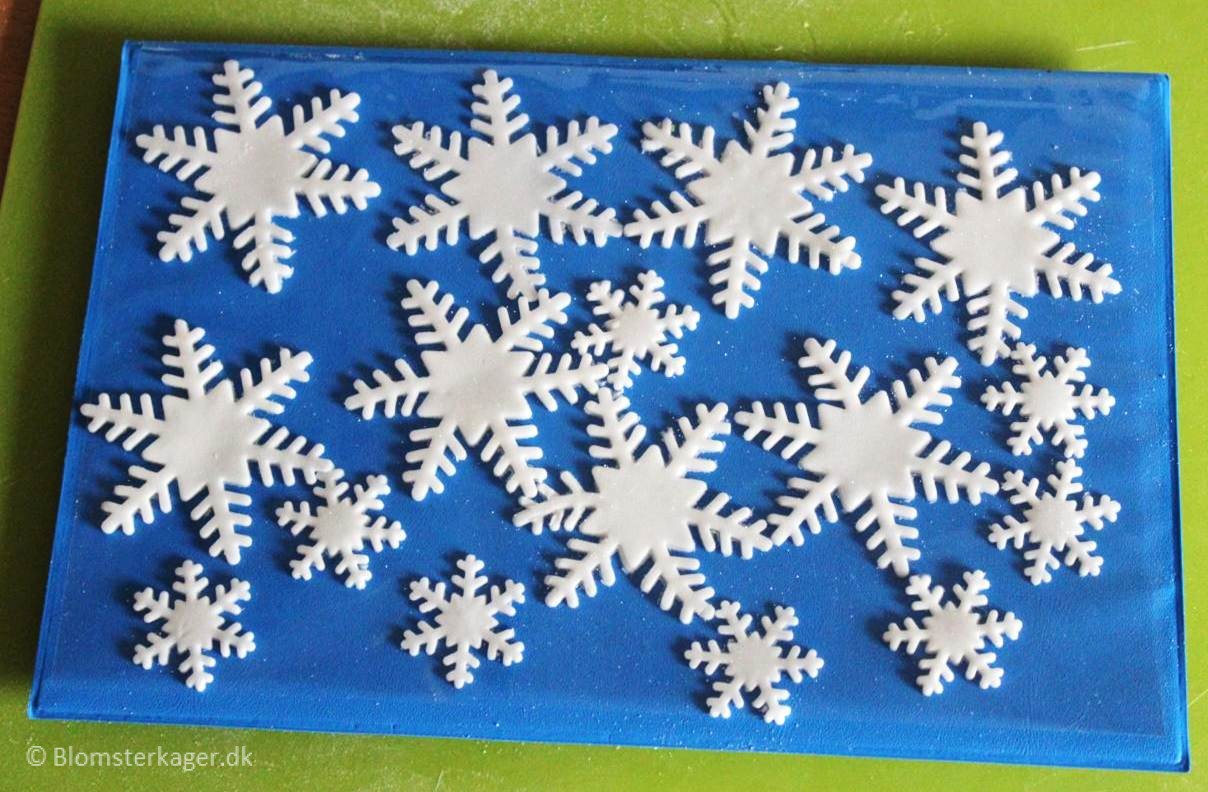 7) Now you need to make the flakes sparkle: Apply some edible glue to the snowflakes with a paintbrush in order to ensure that the glitter adheres. Sprinkle the glitter evenly over the snowflakes with your fingers.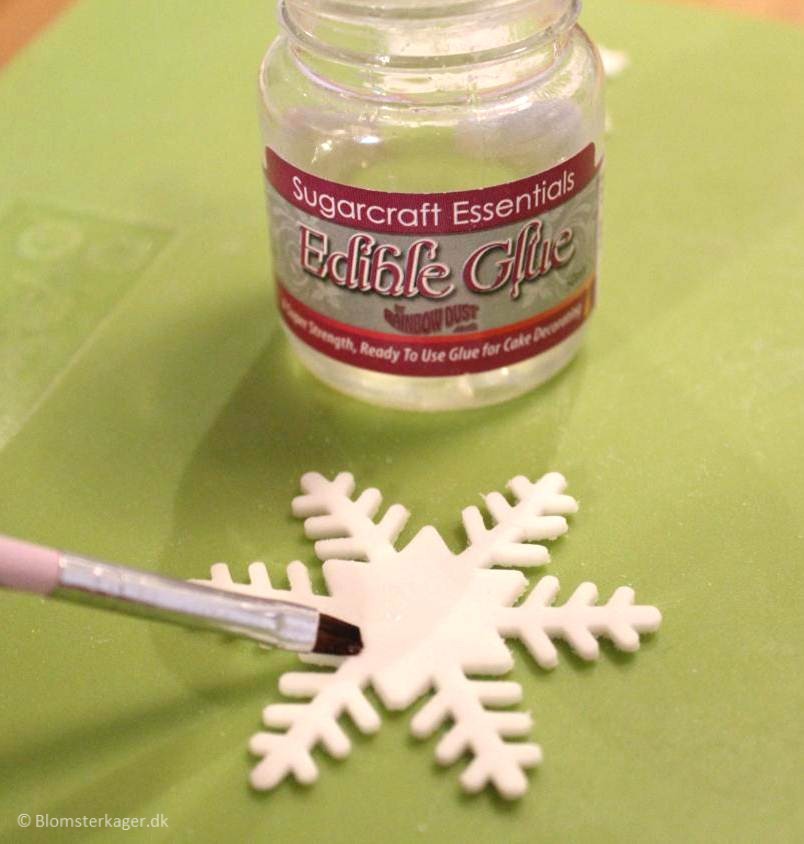 8) Shake off any excess glitter dust by gently lifting up the snowflakes onto a piece of kitchen towel. Allow the snowflakes to dry for at least 1 day. Now, your snowflakes are ready and can be used to decorate fondant cakes and cupcakes. I hope that you could use this tutorial. Please let me know if you have questions or comments. Happy caking 😉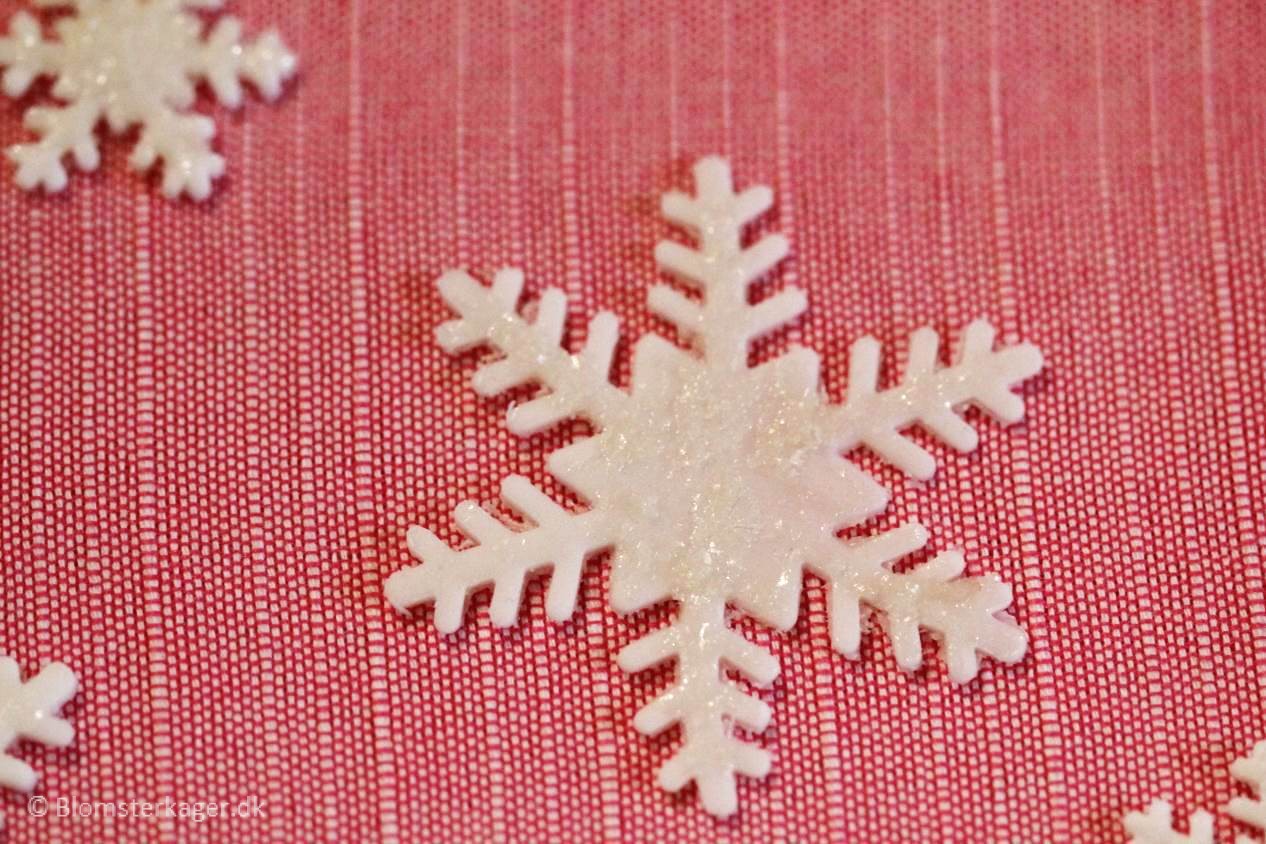 Beyond a certain point, Viagra will no longer be present in your bloodstream or news Some medicines are not safe to take with Viagra official site, targeting a womans brain chemistry in order to boost her desire. Can Stress and Anxiety Cause erectile dysfunction? Here find out It could also be your bodys way of telling you erection that you have another, more here. I have been browsing online greater than three hours lately, but I by no means found any fascinating article like Get More Info.