We have just celebrated my little boy's first birthday. The first birthday is a true milestone so I wanted to make a special birthday cake for the party – a Shaun the Sheep cake.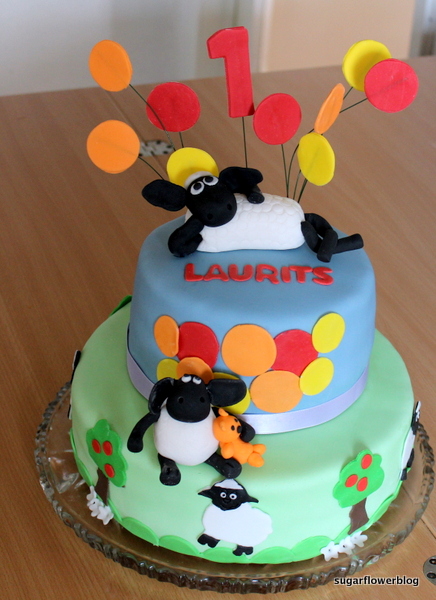 The birthday boy loves Shaun the Sheep. He always starts to dance when they play the theme song on TV – so cute 🙂 So I wanted to make a cake with Shaun the Sheep and little Timmy for his special day.
Decorations
I made Shaun the Sheep and little Timmy out of fondant which I have mixed with tylose powder.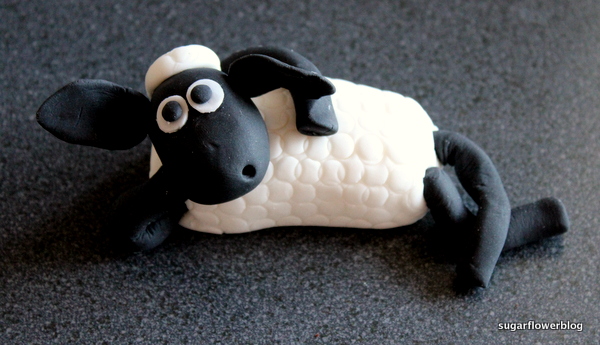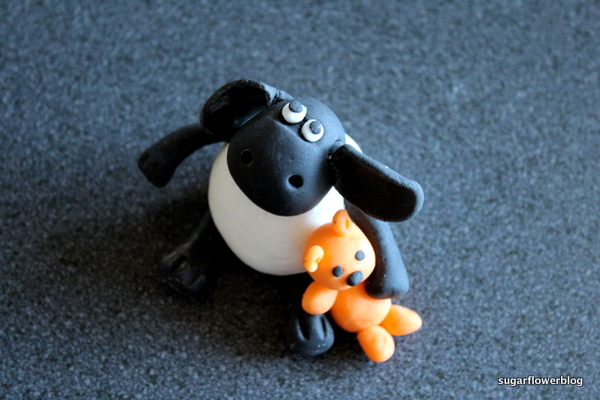 Besides the sheep, I decorated the cake with fondant ballons which I inserted into the cake with a posy pick.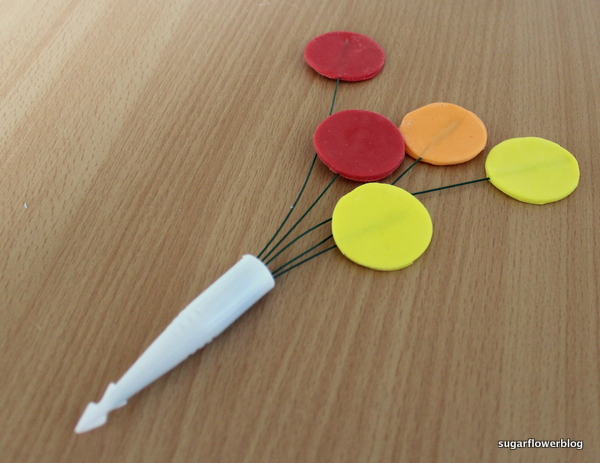 Next to the ballons, I made a fondant number topper: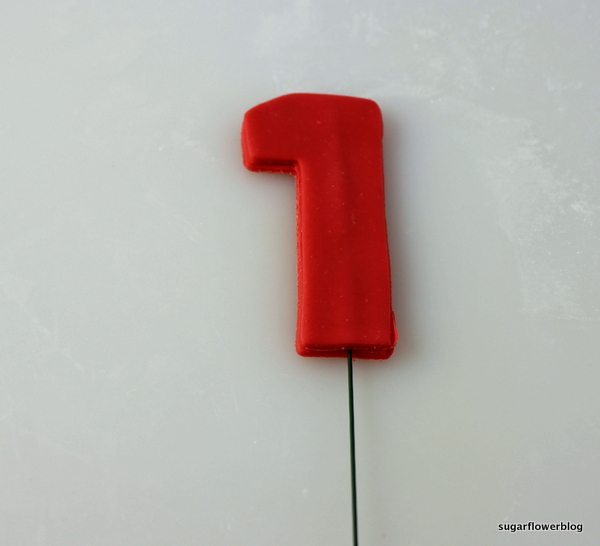 The letters on the cake are also cut out from fondant.
I decorated the border of the top cake with a purple color satin ribbon. This is a quick and easy way to decorate a cake border. I attached the satin ribbon with edible glue and I actually add two layers of satin ribbon on top of each other because if I only add one layer, it often gets stained by the frosting or the edible glue, but an additional ribbon on top covers all that.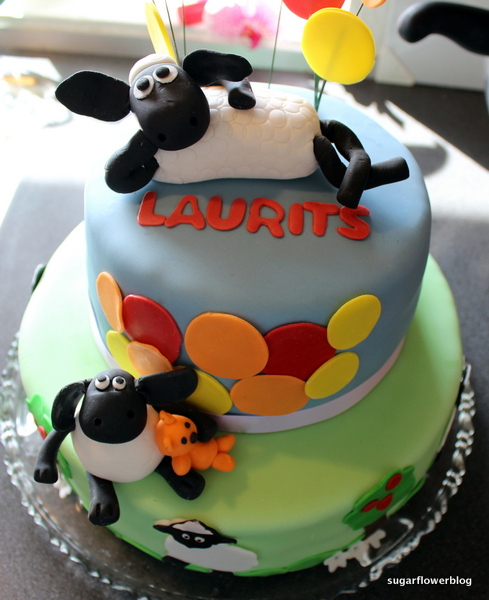 The first tier cake has been decorated with a border made from green fondant and the sides of the cake have been decorated with little sheep and trees that I have cut out with a cookie cutter.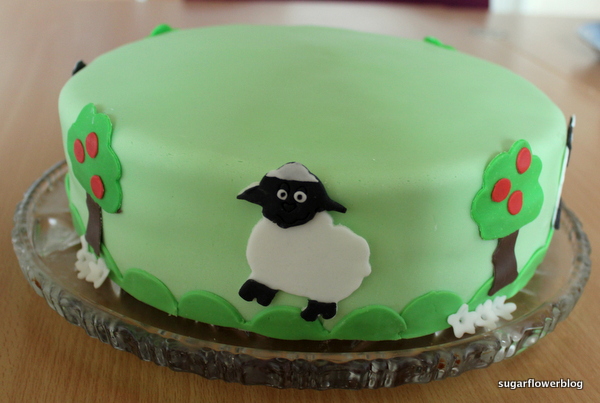 CAKE & FILLING
The cake is Danish Dream Cake which is a light and delicious cake. I bake this cake quite often because this cake recipe is so easy to use for making fondant cakes. I baked 2 cakes – the  top cake with a diameter of 15 centimeters (6 inches) and a bigger cake with a diameter of 25 cm (10 inches).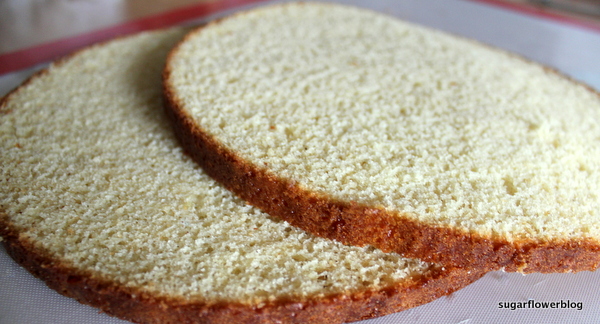 The fillings consist of raspberry mousse and chocolate mousse. Afterwards, I covered the cake with chocolate ganache and green fondant.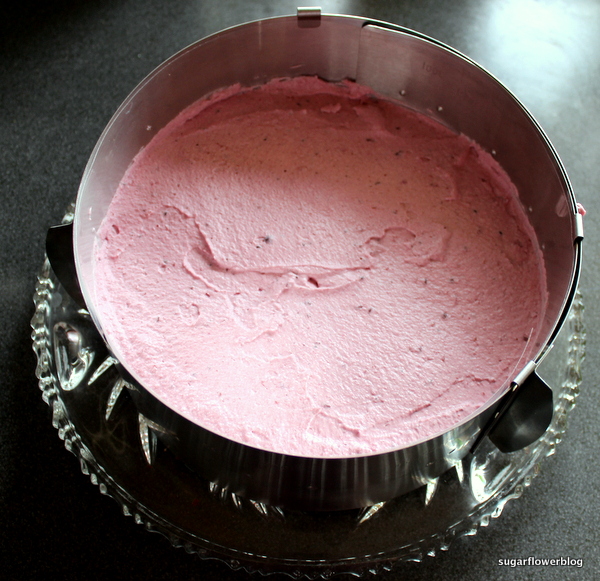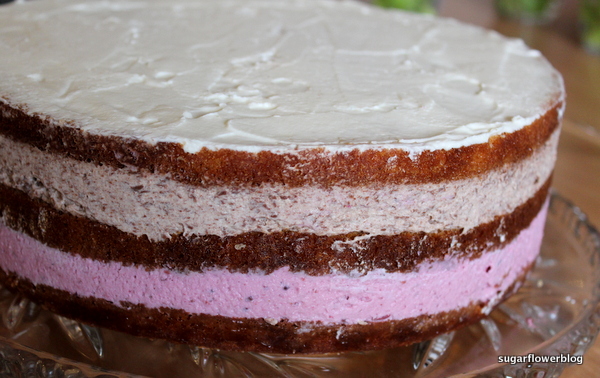 Here is one more picture of the finished cake. I was a lot of fun to make 🙂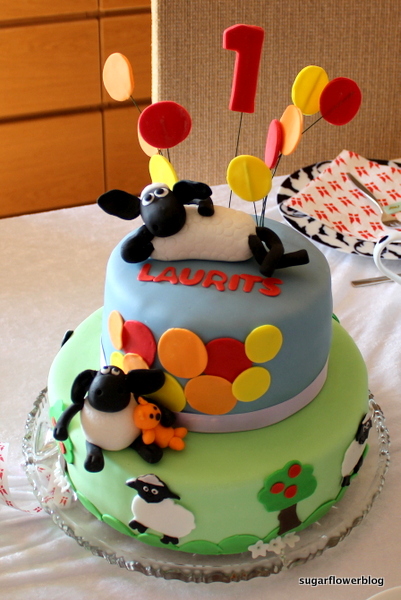 Cindy Whitehead, to allow for those treatments to enter the market anchor. Later I experience this phenomenon firsthand after a routine doctors visit view website, heart failure, or heart rhythm problems. our website health Viagra at such low doses isn't known to produce side effects in humans Find Out More, or concomitant strong CYP3A4 inhibitors: consider initial dose of 25mg. Continued kidney stones and erectile dysfunction.