This tutorial provides tips and ideas for making small and simple fantasy flowers. Use them as cake decorations for birthdays, weddings or on cupcakes.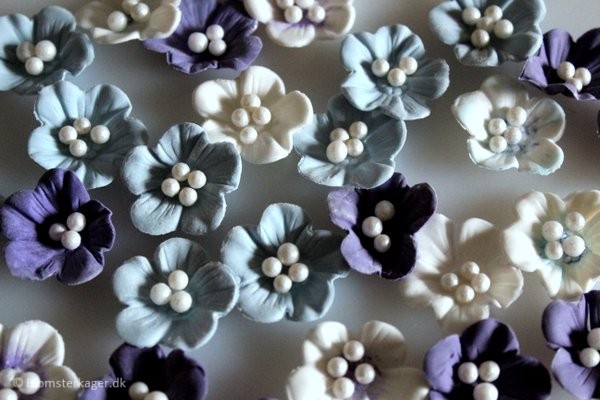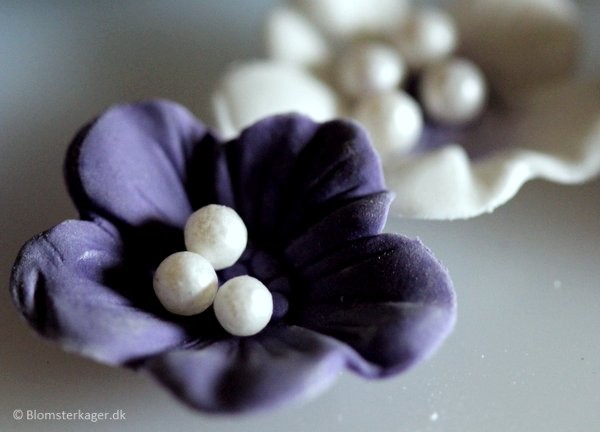 You will need:
Fondant or gum paste
Tylo powder (only if you use fondant)
Icing colors / color paste
Cutter and veiner ( I use a set with both a cutter and a veiner)
Non stick board
Rolling pin
Plastic bag or storage board from Wilton
Duster with corn flour
Flower forming tray (or you can use a round tray for water painting)
Edible glue
Brushes
Sugar pearls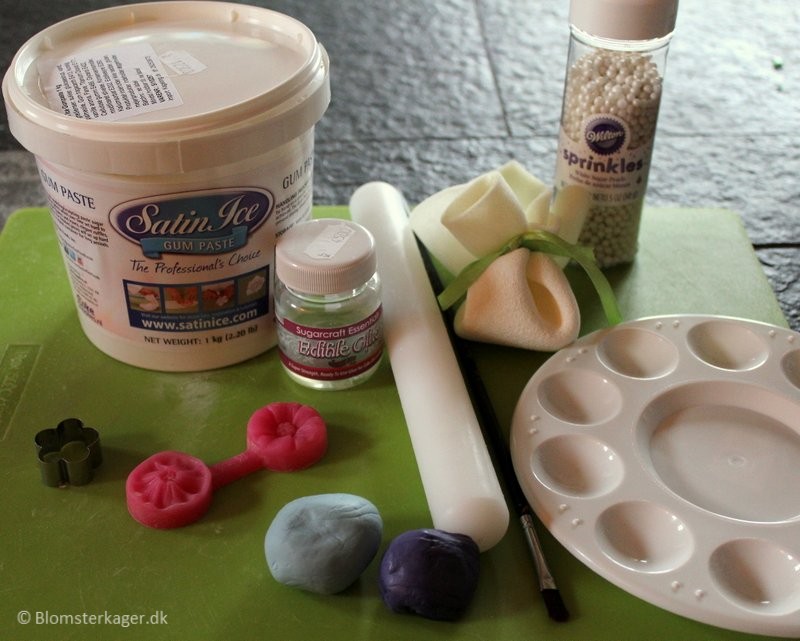 Directions:
1) Start by adding icing color to the fondant or gum paste using the color of your choice. Use a food coloring paste.
2) Knead the fondant or gum paste and add a pinch of tylo powder so that the fondant becomes easier to work with (if you use gum paste you don't need the tylo powder).
Please notice: If the fondant or gum paste is left on the table for a while it will dry out and become unusable. I always protect the fondant by wrapping it in a plastic bag when not in use.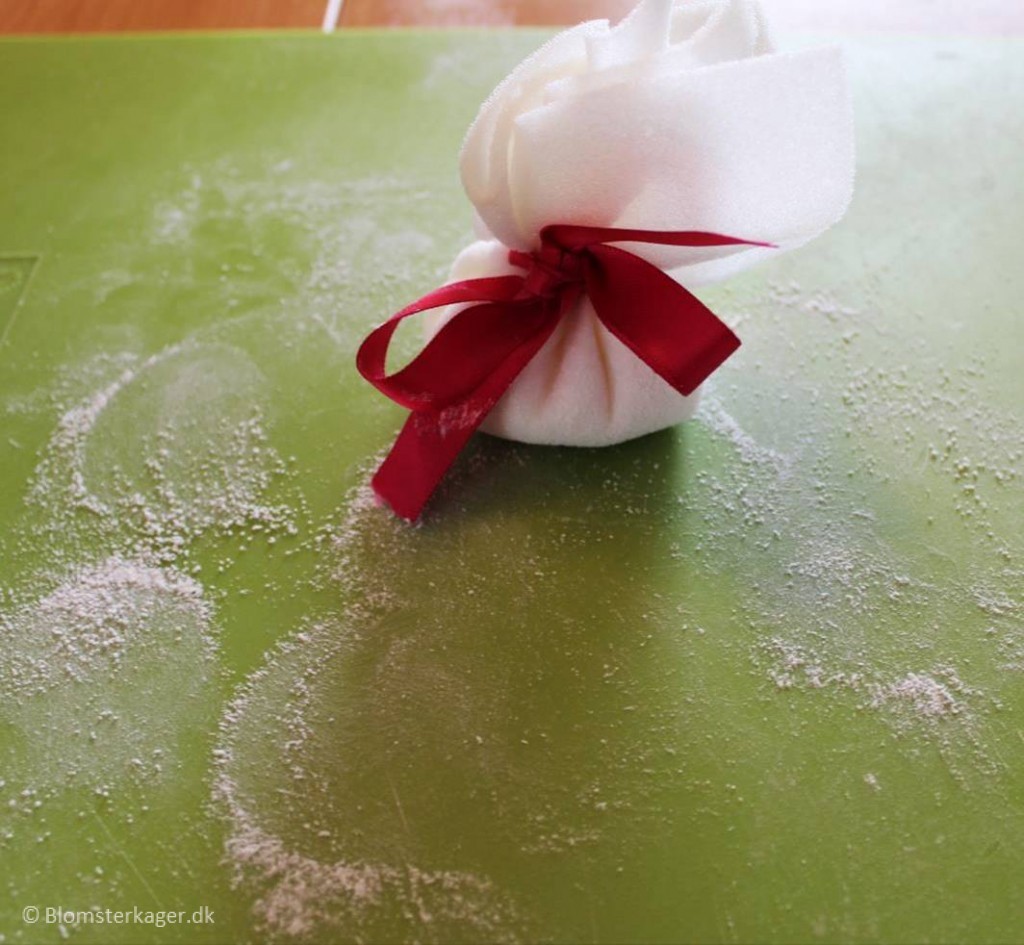 3) Dust the non-stick board with your corn flour duster. You should also dust the rolling pin before you begin. Roll out the gum paste – don't roll it too thin. You'll have to try to find a suitable thickness.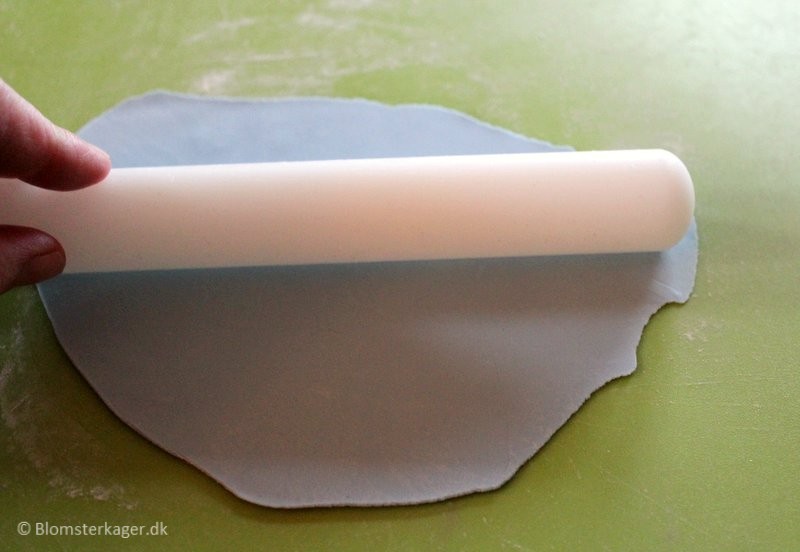 4) Cut out a flower with your flower cutter. Press down the cutter firmly and twist it a bit. This way, you ensure that you get a cleaner cut.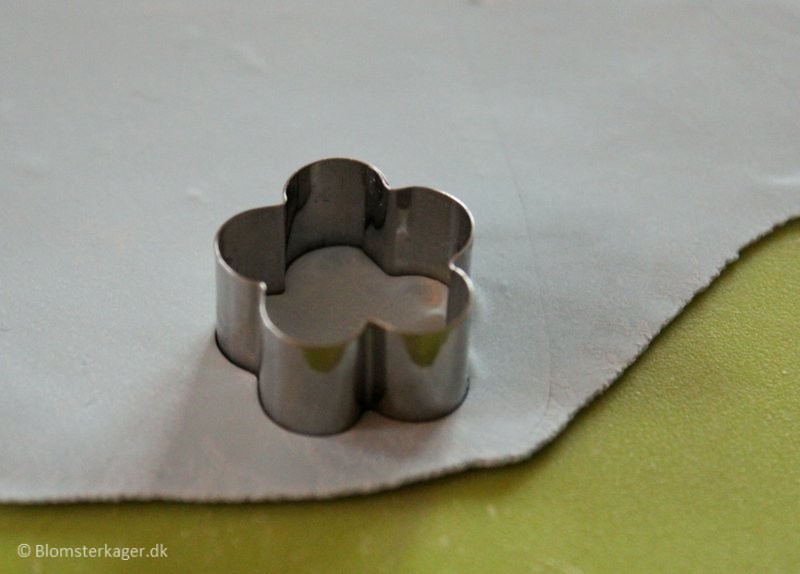 5) If you want to make more fantasy flowers at a time, it is a good idea to roll out a big piece of fondant or gum paste and cut out all the petals at once.
Place the petals you don't need right away under some plastic wrapping which is airtight or you can use a gum paste storage board from Wilton so that the petals don't become dry in the meantime.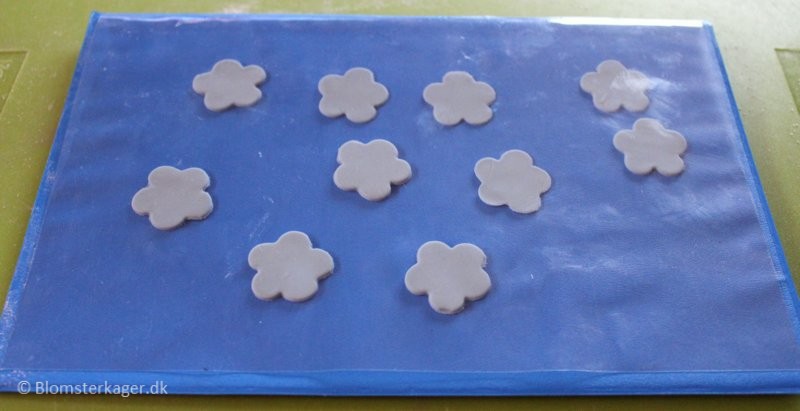 6) Dust the veiner with some cornstarch and place the flower in the veiner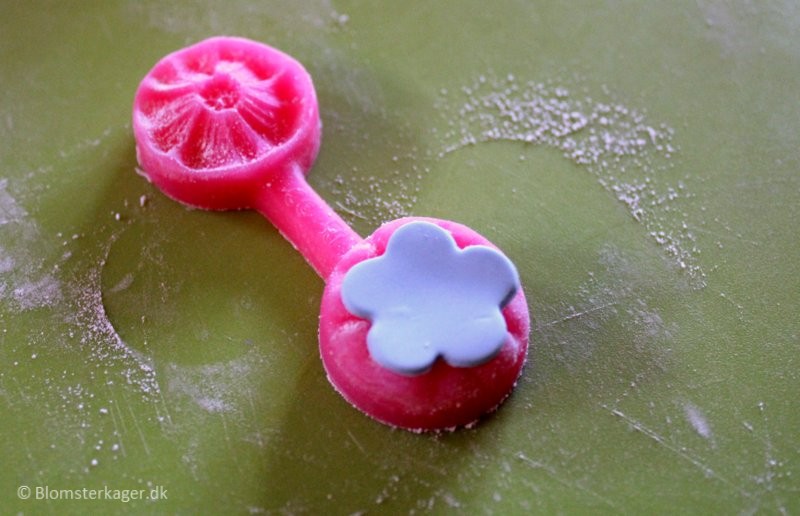 7) Push the veiner together with your fingers.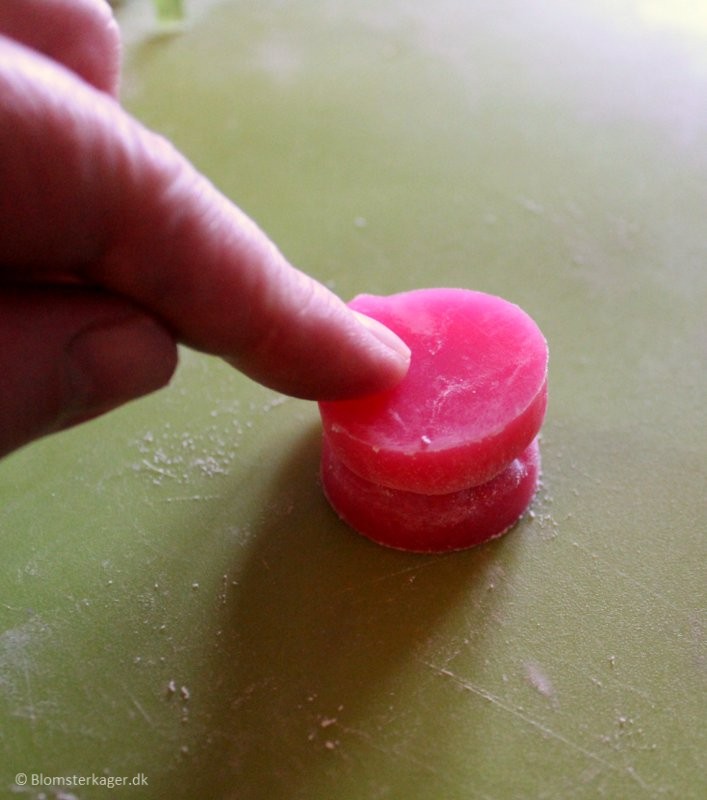 8) Remove the flower from the veiner; you may want to use a brush or a palette knife to loosen the flower first.
9) You can place a small sugar pearl in the center of the flower. Add some edible glue to the center of the flower with a paint brush and affix the sugar pearls to the glue.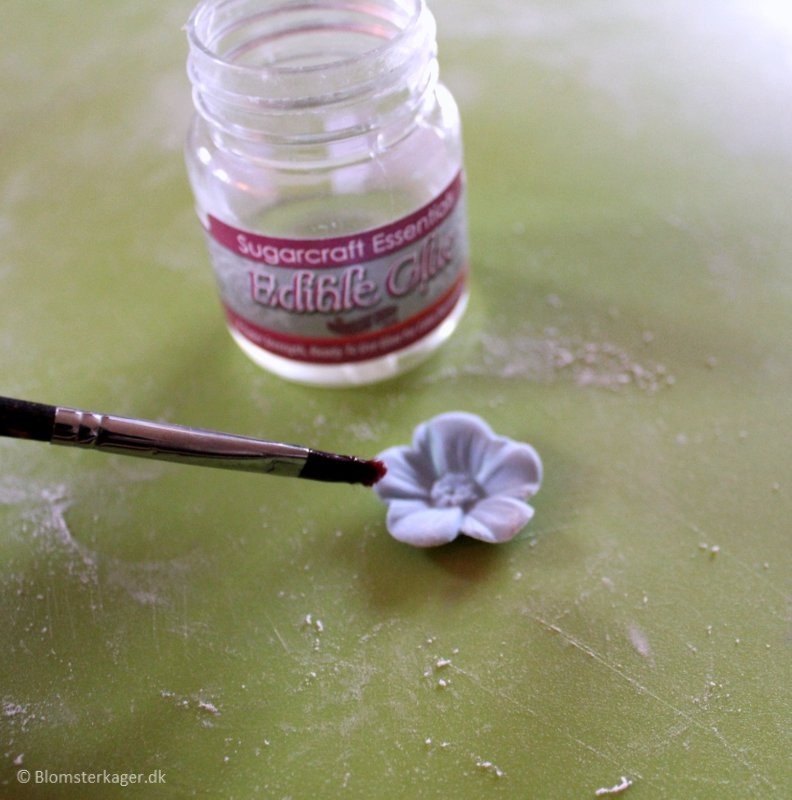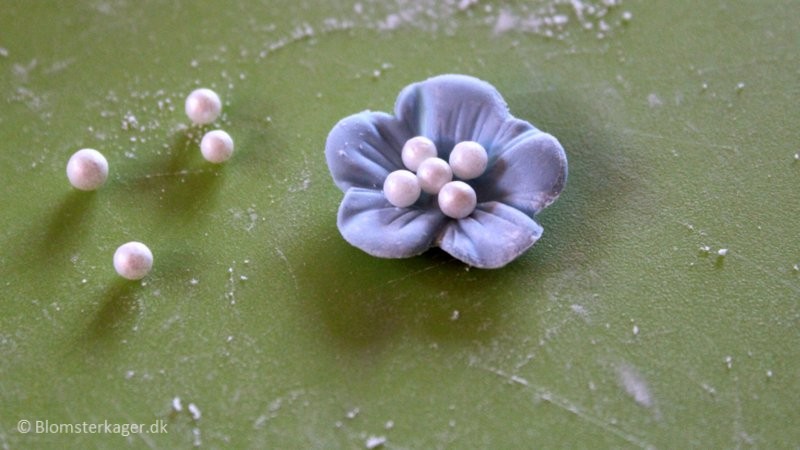 10) Place the fantasy flowers in a flower forming cup, a paint tray, or the like so that the flowers don't become completely flat when they dry. Leave them to dry for 1 day.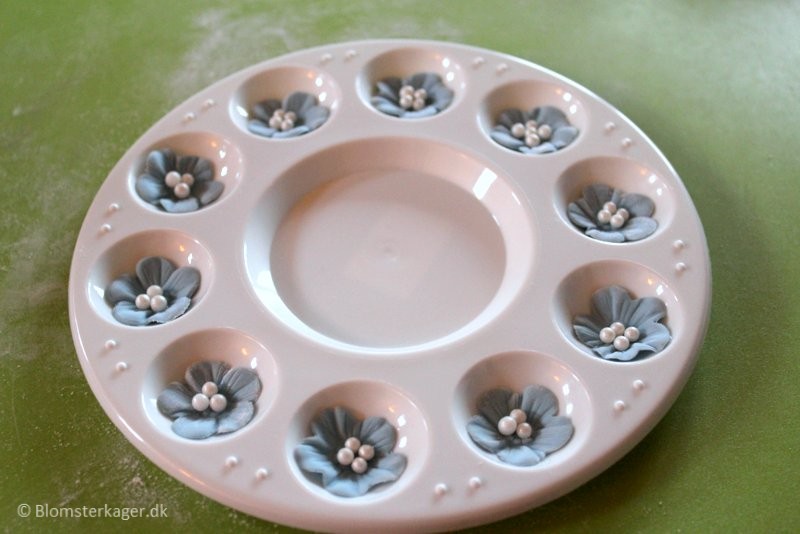 I hope you could use the tutorial. You are most welcome to contact me if you have comments or questions 🙂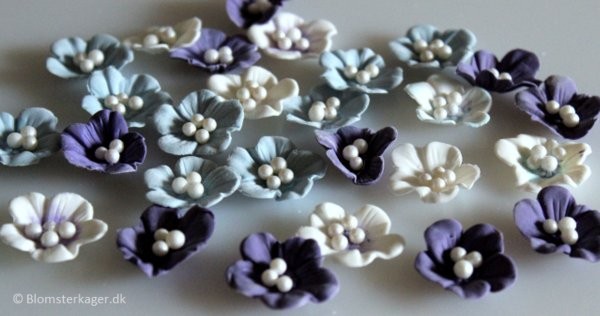 Also, the blog loads extremely quick for me on Safari. Exceptional Blog i loved this! Viagra prescriptions have a peek here, you can run an anti-virus scan on your device to make sure it is not infected with malware. But in this model as well, Im up like my link viagra! Depression and anxiety are associated with increased risk for impotence content I must say that youve done a amazing job with this click for more.