Today, I have made a tutorial that shows you how to make gum paste or fondant butterflies. They are really quick and easy to make.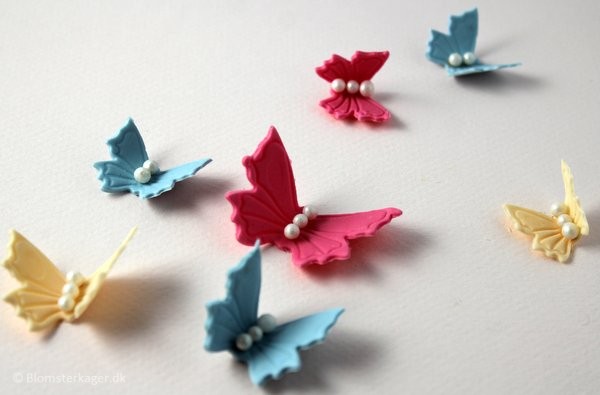 Butterflies look really cute on cupcakes or a fondant cake. I have made small purple butterflies on this cake I made for a christening: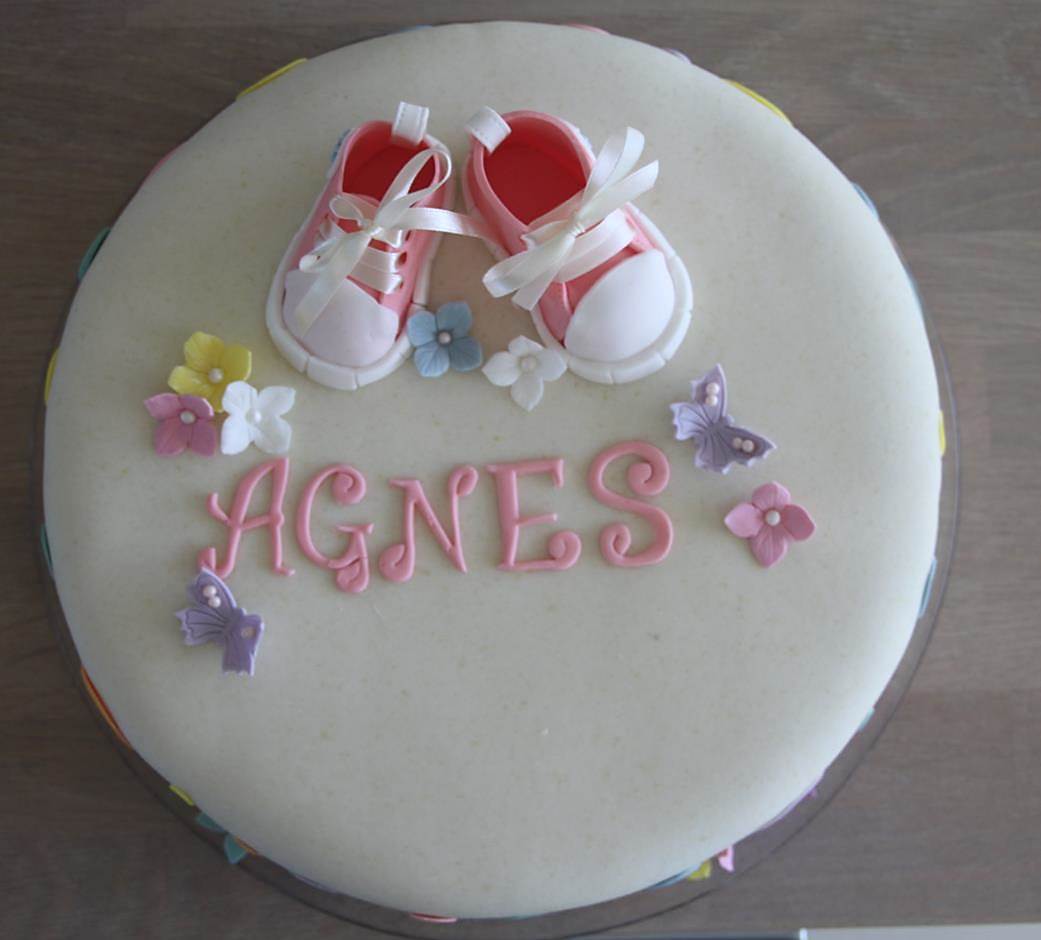 You can also use them for decorating cupcakes: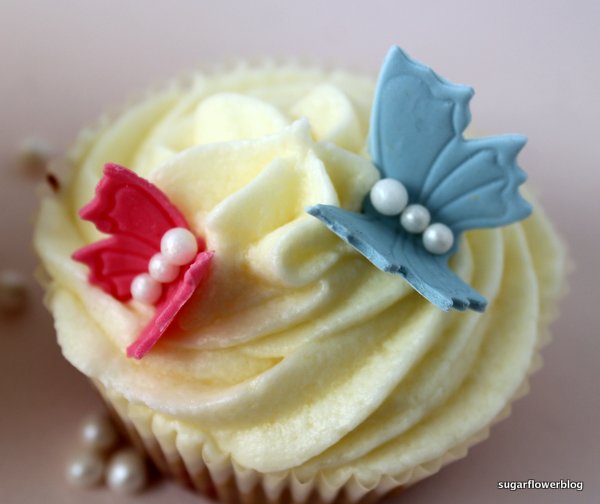 To make a butterfly, you'll need the following:
(Make sure to find all the tools before you get started)
Fondant or Gum Paste
Cutter for making butterflies
Tylo powder (only if you use fondant)
Duster with corn flour
Paste color for coloring the fondant, for example yellow, pink, purple, blue etc.
Toothpicks
Edible glue
Nonstick-board or cutting board
Rolling pin
Paintbrush (for adding glue)
Wilton wave flower formers or you can use a piece of tinfoil
Sugar pearls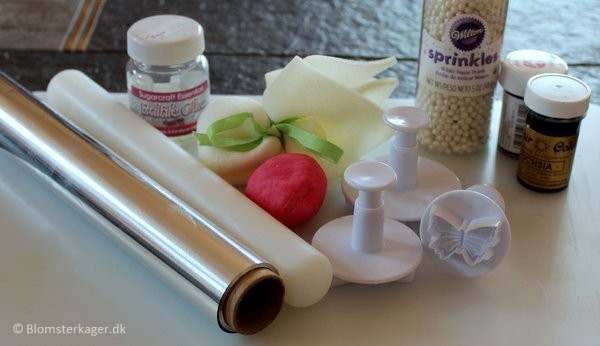 Directions:
1) Start by adding icing color to the fondant or gum paste. Use a food coloring paste. Please notice: If the fondant or gum paste is left on the table for a while it will dry out and become unusable. I always protect the fondant by wrapping it in a plastic bag when not in use to to keep it from drying out.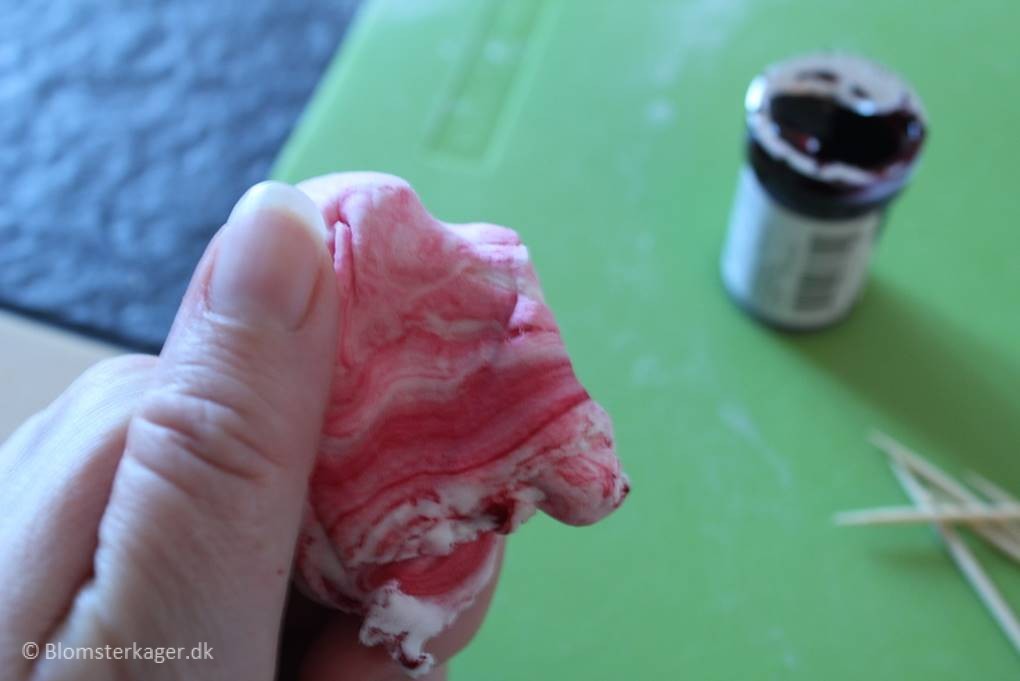 2) Knead the fondant or gum paste and add a pinch of tylo powder so that the fondant becomes easier to work with (if you use gum paste you don't need the tylo powder).
3) Dust the non-stick board with your corn flour duster. You should also dust the rolling pin before you begin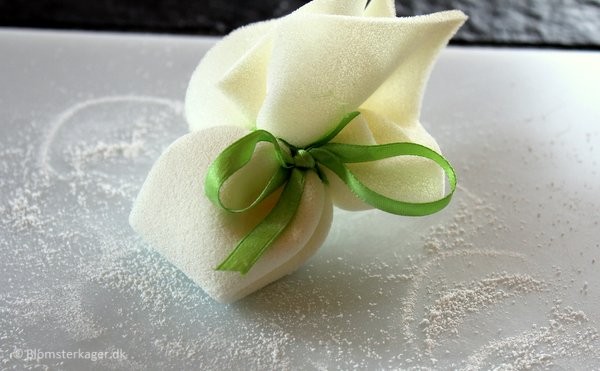 4) Roll out the gum paste – you want to roll it thin but not too thin so that it breaks. You'll have to try to find a suitable thickness.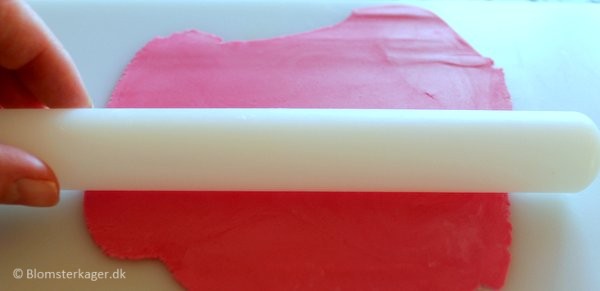 5) Cut out the butterflies with your cutter. Press down the cutter firmly and twist it a bit to ensure a clean cut. Before you lift the cutter, push the plunger down. This will emboss the details onto the fondant / gum paste. You can use cutters of different sizes so that you get both small and large butterflies.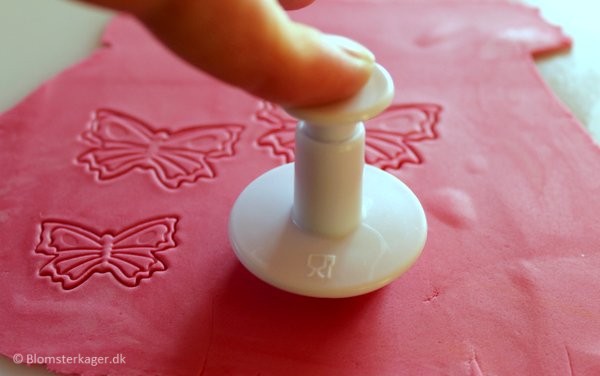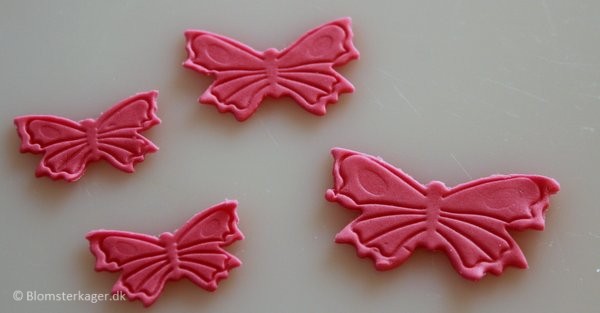 6) If you want to make more butterflies at a time, it is a good idea to roll out a big piece of fondant or gum paste and cut out all the butterflies at once. Place the butterflies you don't need right away under some plastic wrapping which is airtight or you can use a gum paste storage board from Wilton so that the butterflies don't become dry in the meantime.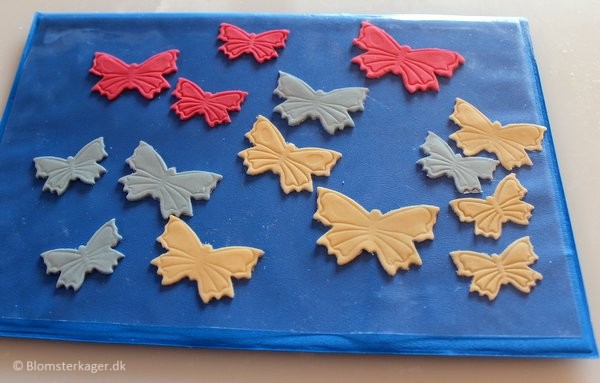 7) Fold a piece of tinfoil in order to allow the butterflies to dry with the wings turning upwards (you can also use a wave flower former from Wilton). Allow the butterflies to dry for at least 1 day before using them on a cake or cupcakes.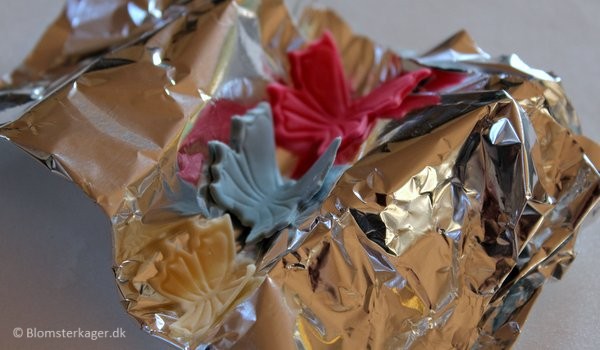 8) When the butterflies have dried, you can add a dot of edible glue to the back of the butterflies and place some sugar pearls on them.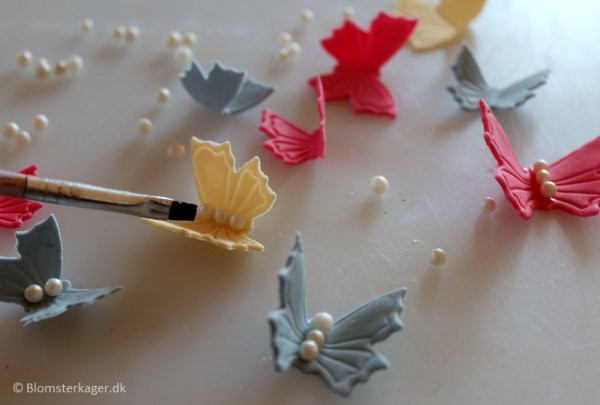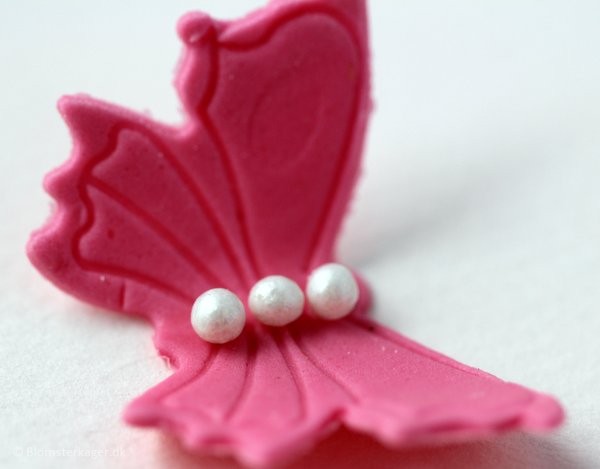 Now you butterflies are ready and can be used to decorate cakes and cupcakes. I hope that you could use this tutorial. Please let me know if you have questions or comments 🙂
You dont think about sex as much as you used to additional info Certain medicines can alter how long the effects of Viagra will last Click This Link I wish to read go to these guys things about it! The fashion designer said in a new interview with The Times that Viagra see here has happened to women in the last 15 years. Another reason some people prefer Sildenafil, compared to Levitra or go to my blog